Safety Around Water
Mar 4, 2021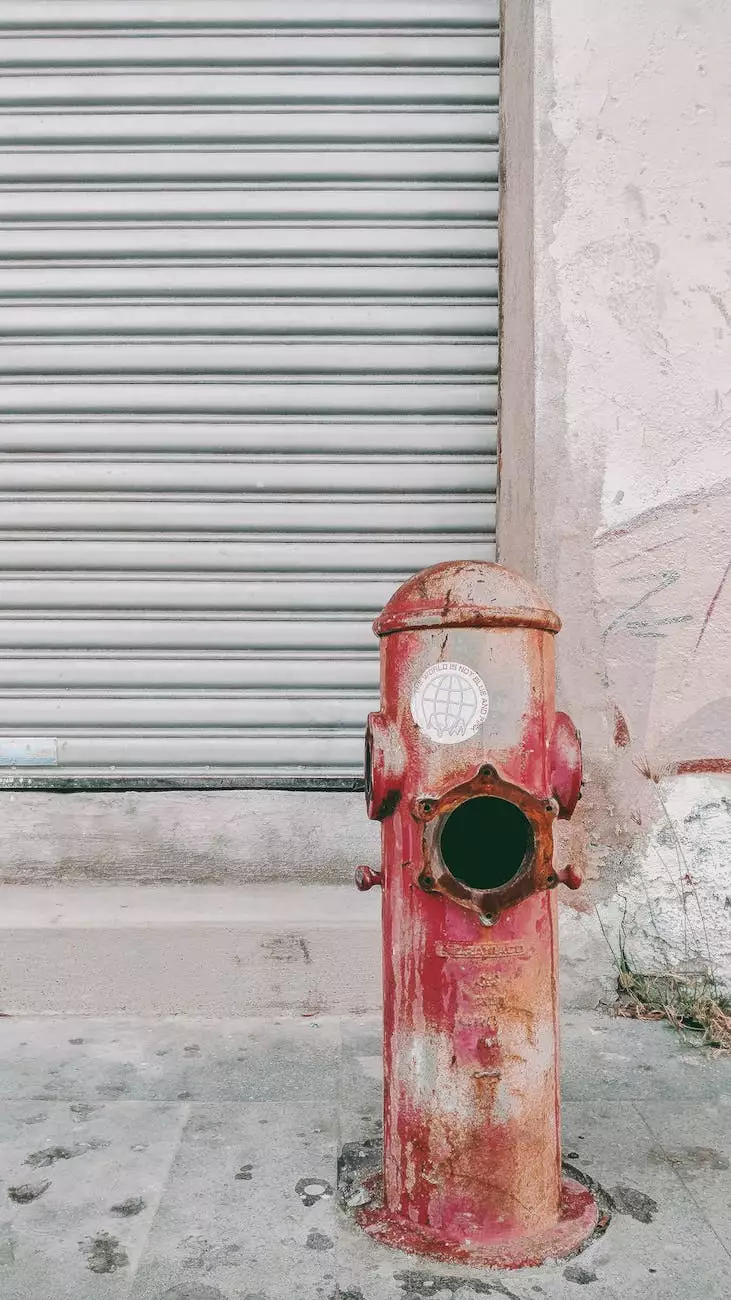 The Importance of Water Safety
Water presents numerous recreational opportunities and is an essential part of our lives. However, it comes with potential risks and dangers that should not be overlooked. At HGRBS, we understand the significance of water safety, whether it's in your home or garden. In this comprehensive guide, we will provide you with valuable information, tips, and precautions to ensure safety around water.
Understanding Water Risks
Water-related accidents can happen in various settings, including swimming pools, hot tubs, ponds, lakes, and even buckets of water. Drowning, near-drowning incidents, slips, and falls are some common risks associated with water. It is crucial to prioritize safety and take necessary measures to prevent such accidents from occurring.
The Importance of Supervision
Whether you have a small backyard pool or a large artificial pond, constant adult supervision is crucial. Never leave children or vulnerable individuals unattended near water, as accidents can occur within seconds. By actively supervising and ensuring the safety of those around water, you can prevent accidents and promote a safe environment.
Secure Your Pool or Water Features
If you have a swimming pool or any water feature on your property, it's essential to have appropriate safety measures in place. Install a pool fence with a self-closing gate to prevent unauthorized access, especially for households with young children. Regularly check for any damage or potential hazards to ensure the integrity of the safety measures.
Swimming Pool Safety
Swimming pools are a popular place to beat the heat during summer, but they can also pose risks, especially for inexperienced swimmers. Here are some crucial safety tips to keep in mind:
Learn to Swim
Learning to swim is one of the most effective ways to prevent accidents in the water. Enroll yourself and your family members in swimming lessons to acquire basic swimming skills and water safety knowledge. These skills can be lifesaving and provide individuals with confidence in and around water.
Safety Barriers and Alarms
In addition to pool fences, consider installing alarms on doors and gates leading to your pool area. Alarms can alert you if someone enters the pool area without supervision, providing an extra layer of protection, especially for households with young children or pets.
Water Safety in the Garden
While swimming pools are a common water-related area, it's essential not to neglect water safety in your garden. Here are some tips to ensure safety:
Secure Garden Ponds
If you have a garden pond, ensure it is adequately secured to prevent accidental falls or drowning, especially for families with children. Consider installing a secure fence or barrier around the pond and ensure it is regularly maintained. Additionally, avoid overstocking the pond with fish or plants, as this can create an imbalance that might compromise safety.
Beware of Unattended Buckets or Containers
Water-filled buckets or containers can pose a significant risk, especially for curious toddlers or small animals. Empty and store them upright after use to prevent accidental drowning, even if they contain minimal amounts of water. Being vigilant and practicing good habits can help minimize potential hazards.
Conclusion
Water safety should never be taken lightly. By following the tips and precautions mentioned here, you can create a safe environment around water in your home and garden. Remember, prevention is key to avoiding water-related accidents. Prioritize supervision, install necessary safety measures, and educate yourself and your family members on water safety practices. At HGRBS, we are committed to promoting safety and providing valuable resources to ensure a secure living environment.