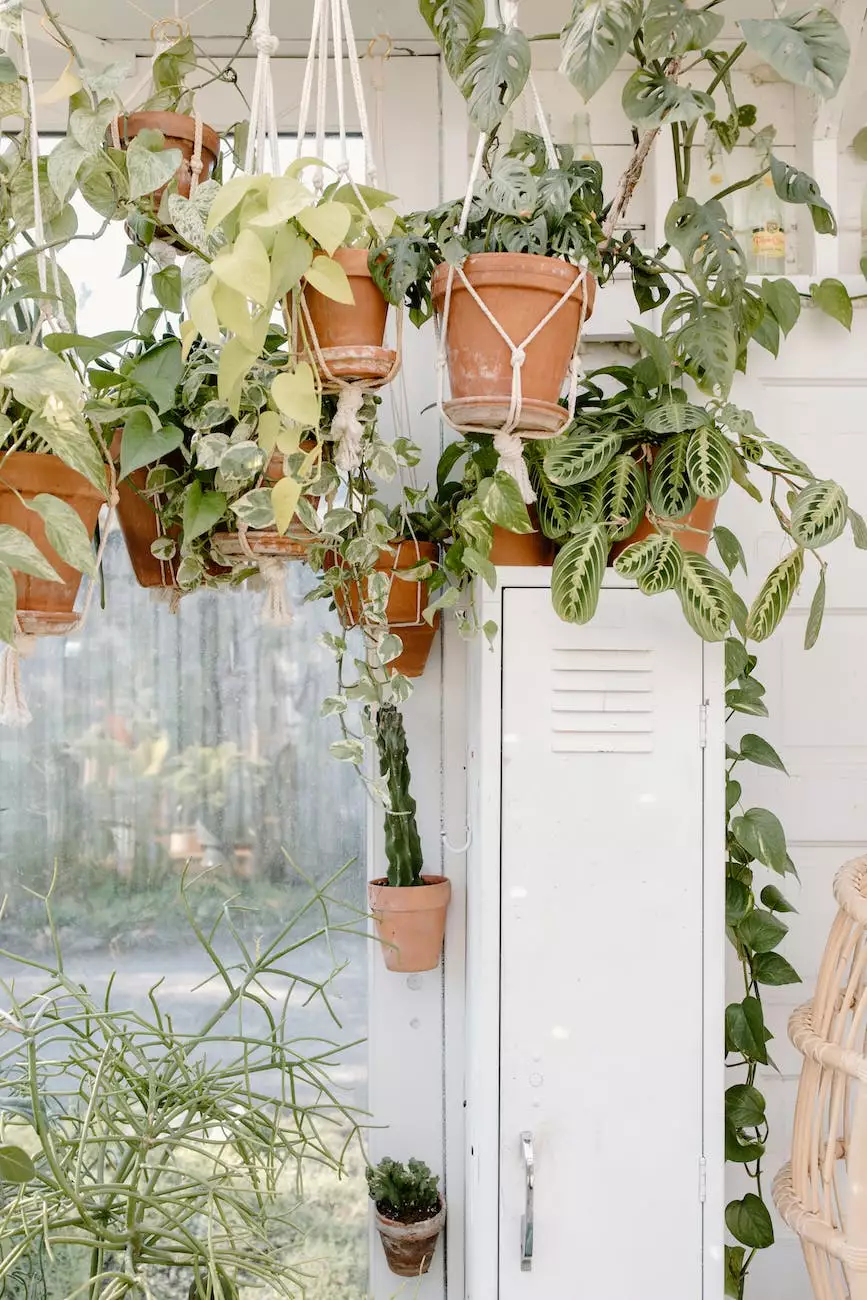 Who We Are
Welcome to HGRBS, the ultimate destination for all your home and garden improvement needs. As a reputable leader in the industry, we take pride in our ability to transform spaces and create beautiful environments for our valued clients. With years of experience and a team of highly skilled professionals, we offer a wide range of services that cater to every aspect of your home and garden.
Our Expertise
At HGRBS, we specialize in providing top-tier services to enhance the functionality and aesthetics of your home and garden. Our dedicated team comprises experts in various fields, ranging from interior design and landscaping to plumbing and electrical work. We believe that every detail matters, and our meticulous approach ensures exceptional results for each project we undertake. Whether you're looking to renovate a specific room or revamp your entire outdoor space, we have the knowledge and resources to exceed your expectations.
Comprehensive Home Services
Interior Design
Our interior design services are tailored to create harmonious and stylish living spaces that reflect your unique personality. From concept development to selecting the perfect furnishings and accessories, our team of designers will work closely with you to bring your vision to life. We pay careful attention to every detail, ensuring that your home is not only visually stunning but also functional and inviting.
Kitchen and Bathroom Remodeling
If you're looking to update your kitchen or bathroom, our remodeling experts are here to transform your space into a luxurious retreat. We offer innovative design solutions, superior craftsmanship, and top-quality materials to enhance the beauty and functionality of these important areas in your home. From custom cabinetry and countertops to state-of-the-art fixtures, we create spaces that will amaze and inspire.
Electrical and Plumbing Services
At HGRBS, we understand the importance of reliable electrical and plumbing systems in your home. Our licensed technicians have the expertise to handle a wide range of electrical and plumbing projects, from installations to repairs and maintenance. We prioritize safety and efficiency, ensuring that your home is equipped with the latest technology and meets all code requirements.
Transforming Outdoor Spaces
Landscaping
Your outdoor space is an extension of your home, and our landscaping services are designed to create stunning outdoor environments that perfectly complement your lifestyle. Our team of landscape architects and horticulturists will work closely with you to design and install beautiful gardens, hardscapes, and outdoor living areas. With a focus on sustainability and environmental stewardship, we create landscapes that thrive all year round.
Pool and Outdoor Structure Installation
Enhance your outdoor living experience with a custom pool or outdoor structure. Our skilled craftsmen and technicians will bring your dream design to life, whether it's a sparkling pool to beat the summer heat or a cozy pergola for intimate gatherings. We ensure that every installation adheres to the highest standards of quality and safety, providing you with years of enjoyment and relaxation.
Contact Us Today
HGRBS is dedicated to providing exceptional home and garden services that exceed your expectations. Whether you have a specific project in mind or need expert advice, our team is ready to assist you. Contact us today to schedule a consultation and discover how we can transform your space into something extraordinary.