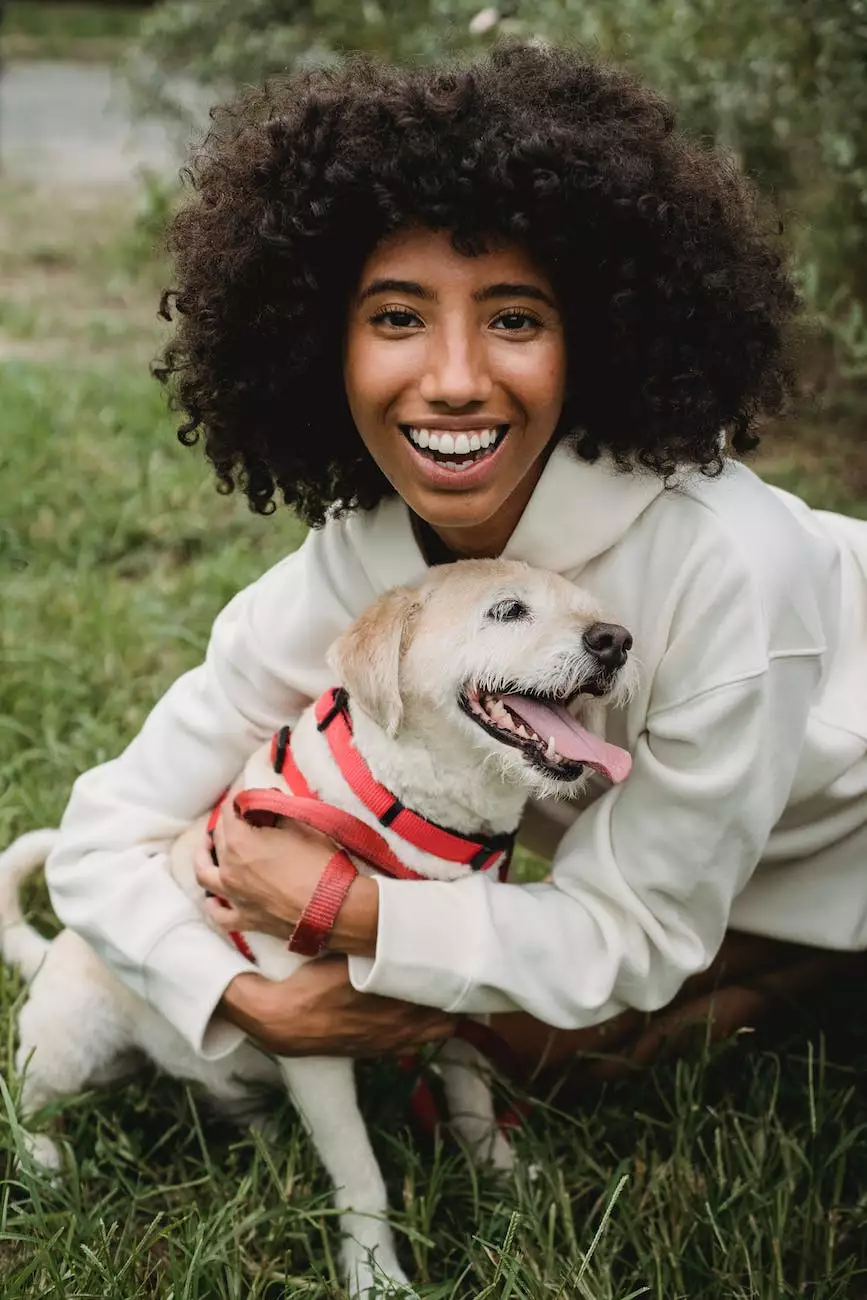 The Loyal and Playful Family Dog
Welcome to HGRBS, your trusted source for all things home and garden. In this section, we are delighted to introduce you to Trudy, a delightful and affectionate family dog who embodies the true meaning of companionship. As devoted dog lovers ourselves, we understand the importance of a loving bond with a furry friend.
Trudy's Story
Trudy, a purebred Golden Retriever, came into our lives over five years ago. Since then, she has been an inseparable part of our family. With her warm and gentle personality, Trudy has brought immense joy and happiness to our home. She has not only brightened our lives but also taught us invaluable lessons about love, loyalty, and responsibility.
The Perfect Addition to Your Family
If you are considering adding a four-legged friend to your family, Trudy may be the ideal choice. Golden Retrievers are renowned for their friendly nature, intelligence, and adaptability. Trudy embodies these qualities, making her the perfect addition to any home. Whether you have children or live alone, Trudy's loving and playful demeanor will instantly capture your heart.
Caring for Trudy
Ensuring Trudy's well-being is our utmost priority. Here are some essential tips on how to care for your beloved companion:
Regular Exercise
Like any other dog, Trudy requires regular exercise to keep her happy and healthy. Daily walks, playtime, and mental stimulation are essential for her well-being. Golden Retrievers have boundless energy, so it's crucial to provide them with ample opportunities to release it.
Nutritious Diet
A balanced and nutritious diet is essential for Trudy's overall health. High-quality dog food, supplemented with occasional treats, keeps her coat shiny and her energy levels up. Consult with your veterinarian to determine the best diet plan for your furry friend.
Grooming and Hygiene
Golden Retrievers have luscious, thick coats that require regular grooming to maintain their beauty. Trudy enjoys her grooming sessions, which help keep her coat free from mats and tangles. Additionally, brushing her teeth regularly and scheduling regular veterinary check-ups are integral parts of her hygiene routine.
Training and Socialization
Trudy is a smart dog who thrives on mental stimulation and social interaction. Investing time in her training is essential to ensure she is well-behaved and obedient. Socializing with other pets and humans from an early age helps Trudy develop into a well-rounded and friendly companion.
Why Trudy Will Capture Your Heart
Trudy's loving nature, loyalty, and intelligence make her stand out among other dog breeds. Here are a few reasons why Trudy will undoubtedly capture your heart:
Unconditional Love: Trudy will love you unconditionally, embracing you with warmth and affection.
Family Bonding: Trudy will strengthen the bond within your family, bringing everyone closer together.
Protection and Security: Trudy's alert nature and protective instincts give you peace of mind.
Emotional Support: Trudy is an excellent emotional support dog, providing comfort during challenging times.
Playful Companion: Trudy loves to play and will keep you entertained for hours on end.
The Final Word
Trudy, a lovable and playful Golden Retriever, can be the perfect addition to your home. She brings unconditional love, companionship, and joy to any family. Make sure to remember the key aspects of caring for Trudy, such as regular exercise, a balanced diet, grooming, training, and socialization.
At HGRBS, we understand the importance of a loving and safe environment for your four-legged friend. We are here to provide you with expert advice on all things related to home and garden. Stay tuned for more insightful articles, tips, and tricks.