Welcome to All Dogs - Your Ultimate Guide to Dog Breeds
Nov 4, 2018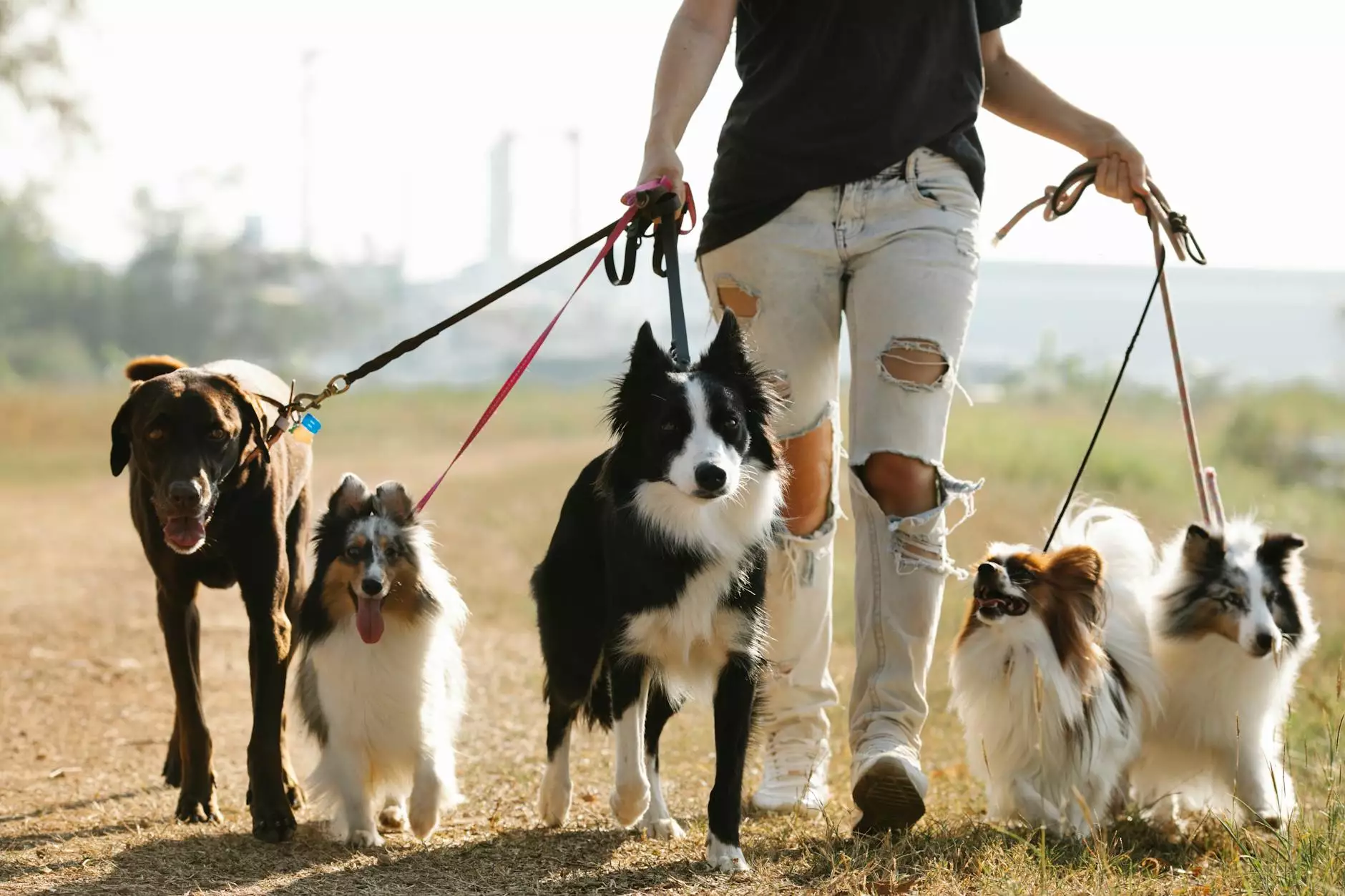 Introduction
At HGRBS, we understand the joy and companionship dogs bring to our lives. In this comprehensive guide, we aim to provide you with detailed information about various dog breeds, their characteristics, and tips for responsible dog ownership. Whether you're a first-time dog owner or a seasoned pet lover, our goal is to help you make an informed decision and find the perfect dog companion for your home.
Why Choose a Dog?
Dogs have long been considered man's best friend, and for good reason. They offer unconditional love, loyalty, and support. Owning a dog can provide numerous physical and mental health benefits. Dogs encourage physical activity, reduce stress, and promote overall well-being.
Understanding Dog Breeds
When it comes to choosing a dog, understanding different breeds is essential. Each breed has its unique characteristics, temperament, size, and exercise needs. Whether you prefer small dogs or large breeds, we've got you covered. Let's explore some popular dog breeds:
Labrador Retriever
The Labrador Retriever is a friendly and outgoing breed known for its intelligence and versatility. They are excellent family dogs and are often used as assistance and therapy dogs due to their gentle nature. Labradors are highly trainable and make great companions for both children and adults.
German Shepherd
German Shepherds are highly intelligent, loyal, and protective. They are often employed as working dogs in various roles, including law enforcement and search and rescue. German Shepherds require consistent training and mental stimulation to thrive. They are known for their strong protective instincts and make fantastic guard dogs.
Golden Retriever
Golden Retrievers are friendly, intelligent, and adaptable dogs. They are known for their beautiful golden coat and loving nature. Golden Retrievers excel in activities such as obedience, agility, and therapy work. They are great family pets and get along well with both children and other animals.
Choosing the Perfect Dog
When choosing a dog, it's essential to consider various factors:
Lifestyle
Assess your lifestyle and choose a dog breed that matches your energy level and daily routine. Active breeds require regular exercise and mental stimulation, while some breeds are better suited for apartment living.
Size
Determine the ideal size of your dog companion. From small toy breeds to large working dogs, there's a wide range to choose from. Remember to consider space constraints and any restrictions imposed by your living arrangements.
Temperament
Consider the temperament that suits your household. Some breeds are more laid-back and tolerant, while others are energetic and playful. Certain breeds may be better suited to homes with children or other pets.
Training and Grooming
Understand the training and grooming requirements of different breeds. Some breeds may need professional grooming, while others require regular exercise and mental stimulation to prevent behavioral issues.
Responsible Dog Ownership
Owning a dog is a lifelong commitment. Here are some essential tips for responsible dog ownership:
Training and Socialization
Invest time in training your dog and ensuring proper socialization. This will shape your dog's behavior and allow them to interact positively with people and other animals.
Regular Vet Check-ups
Schedule regular veterinary check-ups to keep your dog's health in check. Vaccinations, preventive medications, and routine exams are crucial for a happy and healthy canine companion.
Proper Nutrition
Feed your dog a balanced diet that meets their nutritional needs. Consult your veterinarian for guidance on appropriate portions and specific dietary requirements for your dog's breed and age.
Exercise and Mental Stimulation
Provide regular exercise and mental stimulation to keep your dog physically and mentally fit. Daily walks, interactive toys, and puzzles can help prevent boredom and destructive behavior.
Conclusion
Choosing the right dog for your home is a decision that should not be taken lightly. By considering factors such as breed characteristics, lifestyle, and responsible ownership, you can ensure a lifelong bond and a fulfilling companionship. At HGRBS, we hope this guide has provided you with valuable insights, helping you find the perfect dog that will bring joy and happiness to your home.