How to Identify the Best Home Improvement Contractors
Jul 26, 2019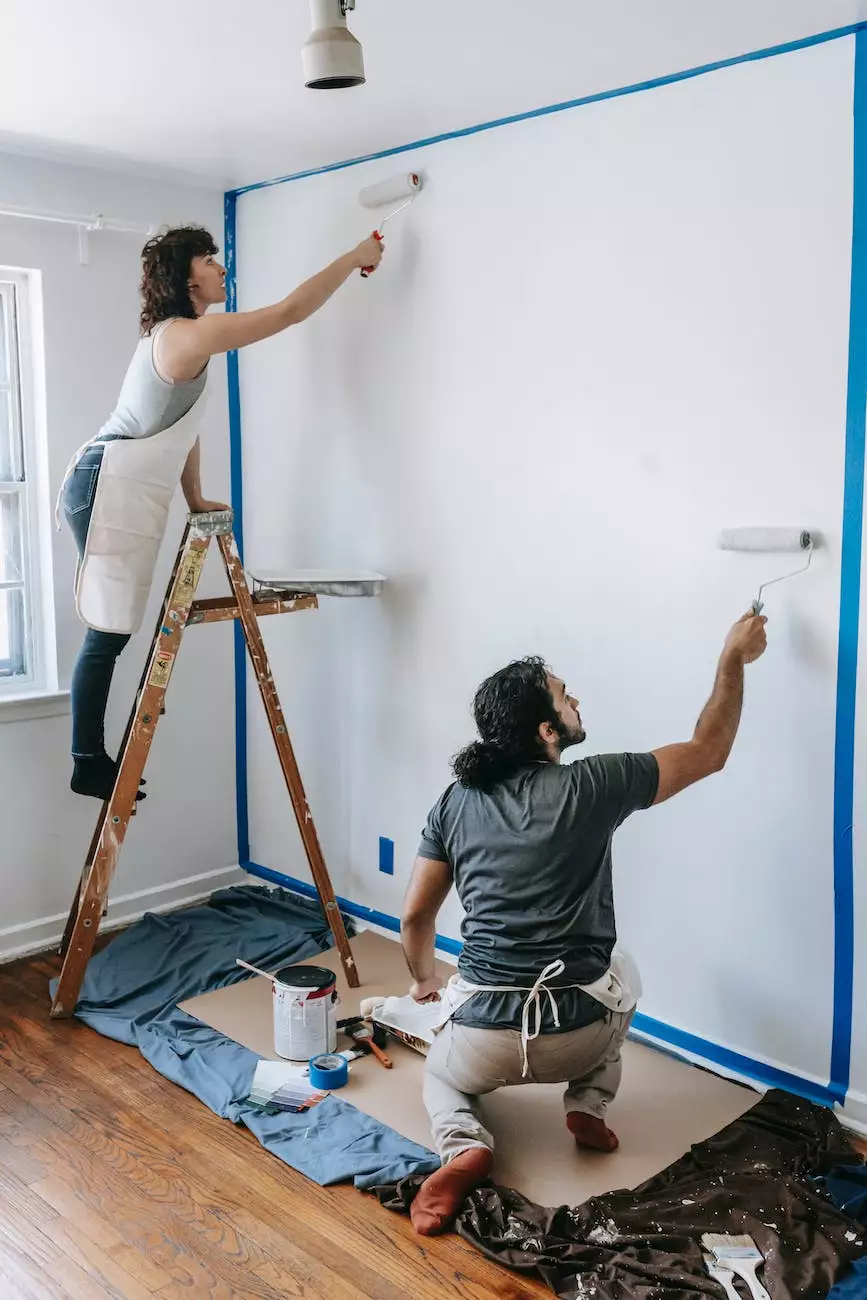 When it comes to home improvement projects in the Home and Garden industry, finding the right contractor is crucial. Hiring a reliable and skilled professional can make a significant difference in the outcome of your renovation project. At HGRBS, we understand the importance of choosing the best home improvement contractors to ensure the success of your project. In this comprehensive guide, we share valuable insights and tips to help you identify the best contractors in the industry.
1. Define Your Project Goals
Before you start searching for a home improvement contractor, it's essential to define your project goals. Determine what specific improvements or renovations you want to make and have a clear idea of your budget. By knowing exactly what you want to achieve, you can effectively communicate your requirements to potential contractors.
2. Research and Gather Recommendations
One of the best ways to identify reliable home improvement contractors is by researching and gathering recommendations. Check online reviews and ratings for contractors in your area, and ask friends, family, and neighbors for their recommendations. Word-of-mouth referrals are often a great source of reliable information.
3. Verify Licenses and Insurance
When considering a home improvement contractor, verify their licenses and insurance. A reputable contractor will have the necessary licenses and permits required to carry out the work, ensuring compliance with local regulations. Additionally, make sure they have liability insurance to protect you from any unforeseen accidents or damages.
4. Check Experience and Portfolio
Experience matters when it comes to home improvement projects. Look for contractors who have been in the industry for several years and have a proven track record of successfully completed projects. Ask for a portfolio of their previous work to assess the quality of their craftsmanship and whether their style aligns with your vision.
5. Request References
When evaluating potential home improvement contractors, don't hesitate to request references. Contact past clients to inquire about their experience with the contractor. Ask about the contractor's professionalism, communication skills, adherence to timelines, and overall satisfaction with the end result.
6. Conduct Interviews
Interviewing contractors is an essential step in the selection process. Schedule meetings with the shortlisted candidates and ask them relevant questions about your project. Inquire about their approach, availability, estimated timeline, and pricing. Pay attention to their communication style and how well they understand your requirements.
7. Compare Multiple Bids
Don't settle for the first contractor you come across. Request detailed bids from multiple contractors for your project. Review the bids carefully, comparing factors such as pricing, materials, warranties, and estimated project duration. Remember, the cheapest option may not always be the best, as quality and experience play a significant role.
8. Check for Proper Contracts
Once you've decided on a contractor, ensure that you have a detailed contract in place. The contract should outline all aspects of the project, including scope of work, materials to be used, payment terms, and project timeline. Review the contract thoroughly and seek legal advice if necessary, to protect yourself from any potential disputes or issues down the line.
9. Trust Your Instincts
Ultimately, trust your instincts when selecting a home improvement contractor. Pay attention to how comfortable you feel communicating with them, their professionalism, and their overall reputation within the industry. Building a good rapport with your contractor is essential for a successful and stress-free renovation experience.
10. Choose HGRBS for Your Home Improvement Needs
At HGRBS, we take pride in our extensive experience in the Home and Garden industry. We have a team of highly skilled and reliable home improvement contractors who are ready to tackle your next project. Trust us to deliver the highest quality craftsmanship, exceptional customer service, and reliable project management from start to finish.
When it comes to identifying the best home improvement contractors, following the steps mentioned in this guide will help you make an informed decision. Remember, the right contractor can make all the difference in the success of your home renovation project. Choose HGRBS for a seamless and exceptional home improvement experience.