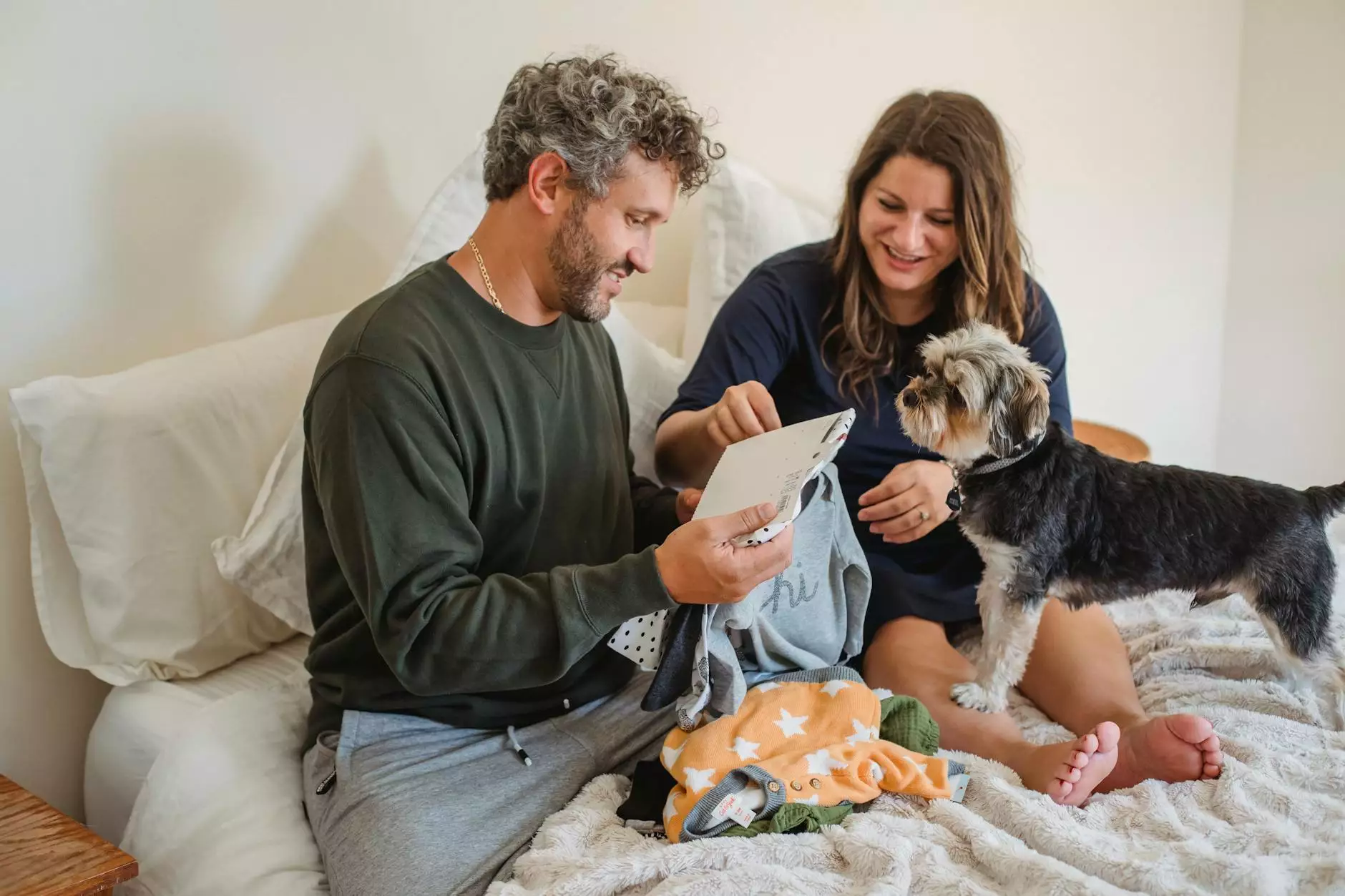 Introduction
Welcome to the world of Shirley, the delightful furry friend at HGRBS. As one of the most loved dogs in the Home and Garden industry, Shirley brings joy, companionship, and invaluable lessons to our team and anyone fortunate enough to meet her.
Breed Information
Shirley is an adorable and intelligent Labrador Retriever, known for her friendly nature and unwavering loyalty. Labrador Retrievers are a breed famous for their versatility and exceptional qualities. Shirley embodies all the best traits of her breed, making her a cherished member of our HGRBS family.
Physical Traits
With her sleek coat, expressive eyes, and athletic build, Shirley stands as a true representation of the classic Labrador Retriever. She exhibits the breed's hallmark charm and charisma, captivating everyone she meets. From her wagging tail to her gentle demeanor, Shirley immediately brightens any room she enters.
Personality
Shirley's personality shines like a beacon of warmth and joy. She is playful, loving, and incredibly gentle. Her affectionate nature makes her an instant favorite among our team members and clients alike. Shirley has an uncanny ability to sense emotions, often offering comfort and support when it is needed the most.
Training Tips
At HGRBS, we firmly believe in the significance of responsible pet ownership and training. Shirley has undergone extensive training, and her well-mannered behavior is a testament to the effectiveness of proper training methods. Here are some valuable training tips that can help guide you on your journey with your canine companion:
1. Socialization
Socializing your dog, like Shirley, from an early age is crucial for their development. Exposing them to various environments, people, and other dogs helps them become well-adjusted and confident. Remember to introduce new experiences gradually to ensure a positive learning experience for your pet.
2. Positive Reinforcement
Positive reinforcement is a powerful tool in dog training. Rewarding good behavior with treats, praise, and affection reinforces the desired actions. Dogs, including Shirley, respond enthusiastically to positive reinforcement, making the training process enjoyable for both you and your furry friend.
3. Consistency and Patience
Consistency and patience are key when training your dog. Set clear expectations, use consistent commands, and demonstrate patience as your pet learns. Remember that each dog, just like Shirley, has a unique learning pace. Celebrate small victories along the way and maintain a calm and supportive attitude.
Heartwarming Stories
Shirley has touched the hearts of countless individuals, leaving behind a trail of heartwarming stories that warm our souls. Here, we share a few of these anecdotes that showcase the remarkable impact Shirley has made on those around her:
A Companion in Times of Need
Shirley once brought comfort to a client who was going through a difficult time. With her intuitive nature, she sensed their sadness and gently approached, offering a soft nudge and a sympathetic gaze. In that moment, Shirley provided the solace and reassurance that only a dog can offer.
Inspiring Confidence
During a team-building exercise, Shirley fearlessly took on an agility course, demonstrating courage and determination. Her unwavering spirit inspired everyone involved to face challenges head-on and believe in their abilities. Shirley serves as a constant reminder that with a little courage, anything is possible.
Spreading Joy
Whether it's wagging her tail, showering individuals with affection, or simply being present, Shirley has an innate ability to bring smiles to faces. Her infectious joy uplifts everyone around her, making even the toughest days a little brighter.
Conclusion
Shirley, the beloved Labrador Retriever at HGRBS, embodies the spirit of love, loyalty, and companionship. From her charming physical traits to her delightful personality, Shirley captures the hearts of those who encounter her. Her presence enriches our lives, and we are grateful to have her as part of our team. Join us in celebrating the incredible canine companion that is Shirley!