Duke: Your Loyal and Intelligent Canine Companion
Feb 17, 2018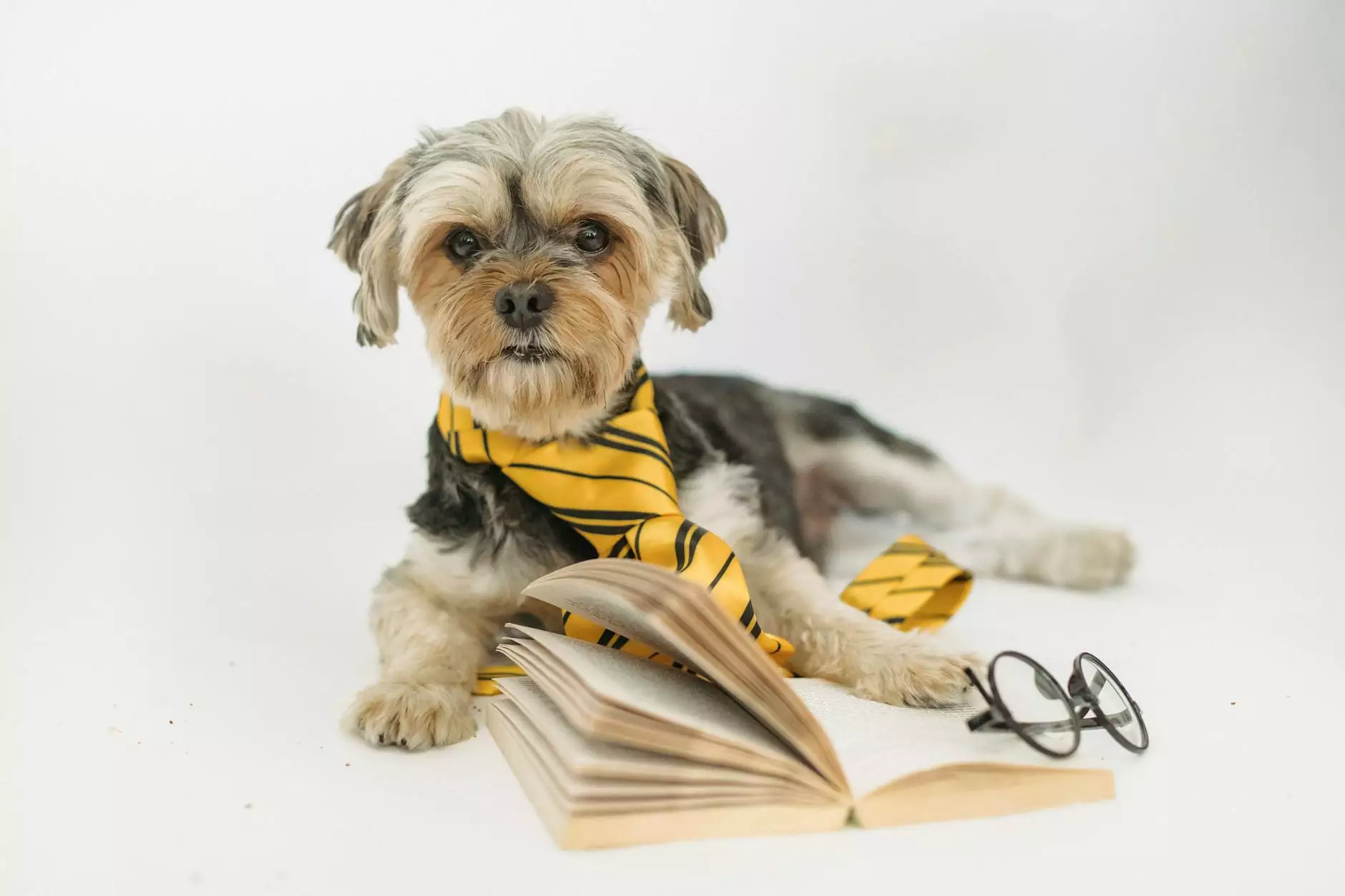 About Duke
Duke, the beloved mascot of HGRBS, is a prime example of a loyal and intelligent dog. This handsome canine companion is ready to steal your heart with his adorable looks and abundant charm. In this comprehensive guide, we will delve into every aspect of Duke and provide you with everything you need to know about taking care of your four-legged friend.
Breed Specifics
Duke belongs to the prestigious breed known as the Golden Retriever. With their friendly nature and striking golden coat, Golden Retrievers are one of the most popular dog breeds worldwide. These dogs are highly adaptable, making them ideal for both families and individuals. Duke, as a Golden Retriever, embodies all the exceptional traits and characteristics specific to this breed.
Physical Attributes
Golden Retrievers, like Duke, have a medium to large-sized frame with a muscular build. Their beautiful coat is dense and water-repellent, consisting of luscious golden or cream-colored fur. These dogs possess an affable expression with friendly and intelligent eyes, which perfectly mirrors Duke's personality.
Temperament
The gentle and kind nature of Golden Retrievers is renowned, and Duke wholeheartedly exemplifies these traits. He is an affectionate and patient dog, always eager to please his human companions. Additionally, Golden Retrievers are known for their intelligence. Duke thrives on mental stimulation, making training sessions a joyous activity for both parties.
Training Tips
Proper training is essential for ensuring Duke's well-being and the harmonious coexistence between him and his human family. Here are some valuable training tips to enhance Duke's abilities and reinforce your bond:
1. Socialization
Expose Duke to various environments, people, and animals from an early age. Socialization helps build his confidence and ensures he grows into a well-behaved and friendly companion.
2. Positive Reinforcement
Use positive reinforcement techniques, such as rewards and praise, during training sessions. Duke responds exceptionally well to encouragement and is quick to learn new commands and tricks.
3. Consistency
Be consistent with your training methods and expectations. Establishing clear boundaries and rules will aid in Duke's understanding and reinforce good behavior.
Health Recommendations
At HGRBS, we prioritize the health and well-being of dogs like Duke. Here are some essential health recommendations to ensure Duke leads a long, happy, and healthy life:
1. Regular Veterinary Check-ups
Schedule routine visits to a trusted veterinarian. Regular check-ups allow for early detection and prevention of potential health issues, ensuring Duke remains in optimum condition.
2. Balanced Diet
Provide Duke with a well-balanced, high-quality diet tailored to his specific nutritional needs. A balanced diet contributes to his overall health, strengthens his immune system, and maintains a shiny coat.
3. Exercise and Mental Stimulation
Golden Retrievers, including Duke, require both physical exercise and mental stimulation. Regular walks, playtime, and interactive toys keep Duke engaged, happy, and prevent behavioral problems.
Conclusion
Duke, the intelligent and affectionate Golden Retriever, has truly won the hearts of everyone at HGRBS. We have provided a comprehensive guide on Duke, covering his breed specifics, training tips, and health recommendations. As you embark on this beautiful journey with Duke, remember that he will reward your love and care with unwavering loyalty and endless joy. Together, you and Duke can create memories that will last a lifetime.