Duchess – High-End Dog Accessories
Jul 4, 2022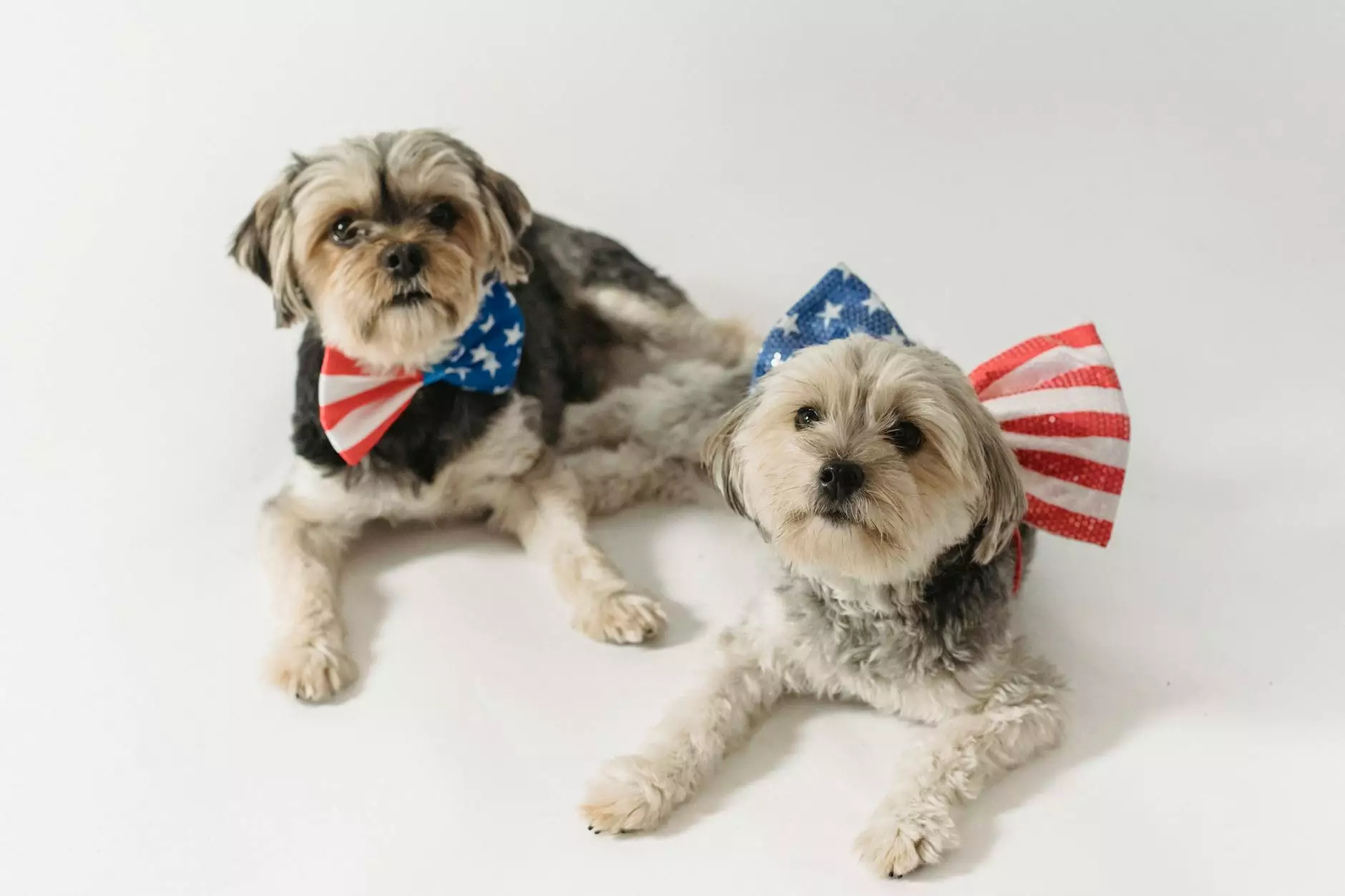 Premium Quality Products for Your Beloved Pet
Welcome to Duchess, your go-to brand for high-end dog accessories. At HGRBS, we believe that your furry friend deserves nothing but the best. That's why we offer a wide range of luxury products designed to enhance the comfort, style, and overall wellbeing of your canine companion.
Unleash Style and Elegance
Our collection is curated with utmost care, ensuring each product reflects the perfect combination of style and functionality. From luxurious dog beds and designer collars to chic apparel and trendy toys, Duchess has it all. We source our materials from premium suppliers, prioritizing quality above all else.
Comfort Meets Durability
At Duchess, we understand the importance of durability when it comes to dog accessories. Our products are built to withstand the wear and tear of everyday use, ensuring they remain functional and intact for years to come. We use only the finest materials, carefully crafted to provide maximum comfort for your furry friend.
Indulge in Luxury
Pamper your pup with our exquisite range of luxury dog products. From handmade leather collars adorned with Swarovski crystals to plush velvet beds fit for royalty, Duchess offers a selection that is sure to make tails wag. Each item is meticulously designed to provide the ultimate indulgence for your canine companion.
The Perfect Fit
We understand that every dog is unique, which is why we offer a variety of sizes and customizable options. Whether you have a tiny Chihuahua or a majestic Great Dane, our products are designed to suit dogs of all breeds and sizes. With Duchess, you can find the perfect fit for your beloved pet.
Discover the Duchess Difference
What sets Duchess apart from the rest? It's not just our commitment to quality, but also our dedication to exceptional customer service. We strive to create a personalized shopping experience for every dog owner, ensuring you and your pup have the best possible experience with our brand.
Expert Advice and Guidance
Our team of dog enthusiasts is always ready to assist you in finding the perfect accessories for your furry friend. Whether you need help choosing the right size collar or recommendations for the most luxurious dog bed, we're here to provide expert advice and guidance. We are passionate about dogs, and it shows in every interaction.
Quality You Can Trust
When you shop with Duchess, you can be confident in the quality of our products. We meticulously inspect each item before it reaches your doorstep, ensuring that it meets our high standards. From the stitching to the materials used, we leave no stone unturned to ensure you receive the best possible products for your beloved pet.
Express Your Dog's Personality
Your dog is unique, and their accessories should reflect their individuality. Duchess offers a wide range of designs, colors, and styles to choose from, allowing you to find the perfect match for your dog's personality. Let your pup's accessories be an extension of their vibrant spirit.
Shop with Confidence
At Duchess, we value your trust and confidence in our brand. That's why we offer a satisfaction guarantee on all our products. If, for any reason, you are not completely satisfied with your purchase, our friendly customer support team will work with you to make it right. Your satisfaction is our priority.
Elevate Your Dog's Lifestyle Today
Ready to treat your furry friend to the luxury they deserve? Visit HGRBS online to explore our extensive collection of high-end dog accessories. Duchess is your trusted companion in providing the best for your beloved pet. Shop now and discover the exquisite world of premium dog products!