Eye Problems in Senior Dogs
Aug 5, 2020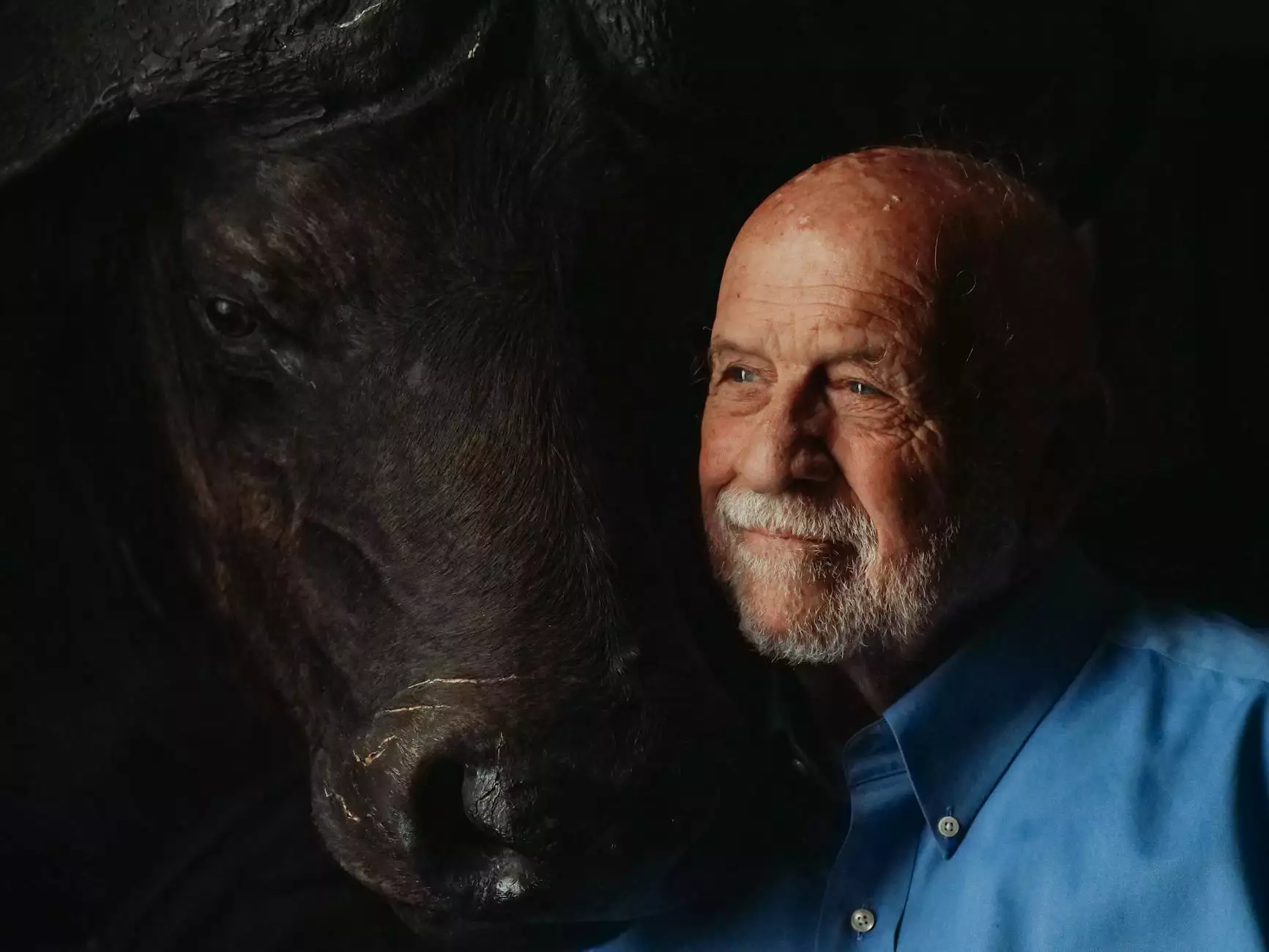 Welcome to HGRBS, your go-to resource for home and garden advice. In this article, we will discuss the various eye problems that can affect senior dogs and provide you with valuable information on how to properly care for your aging furry companion's eye health.
The Importance of Eye Care for Senior Dogs
As dogs age, their eyes become more susceptible to certain health conditions. Regular eye care is essential for maintaining your senior dog's ocular health and ensuring their overall well-being. By being proactive and understanding the potential eye problems that may arise, you can provide the best possible care for your beloved pet.
Common Eye Problems in Senior Dogs
1. Cataracts: Cataracts are a common condition in senior dogs and can lead to partial or complete vision loss. They occur when the lens of the eye becomes cloudy, resulting in impaired vision. Regular monitoring and early intervention can help manage cataracts and potentially prevent vision loss.
2. Glaucoma: Glaucoma is a condition characterized by increased pressure within the eye, leading to damage to the optic nerve and potential vision loss. Senior dogs are more prone to developing glaucoma, and it is crucial to seek veterinary attention if you notice symptoms such as redness, pain, or a cloudy eye.
3. Dry Eye (Keratoconjunctivitis Sicca): Dry eye occurs when the tear glands fail to produce enough tears to keep the eyes properly lubricated. This can cause discomfort, redness, and potential damage to the cornea. Regular application of prescribed eye drops or ointments can help manage this condition.
4. Conjunctivitis: Conjunctivitis, also known as pink eye, is an inflammation of the conjunctiva, the thin membrane that covers the whites of the eyes and the inner eyelids. It can be caused by allergies, foreign objects, or infections. Symptoms include redness, discharge, and squinting.
5. Progressive Retinal Atrophy: Progressive Retinal Atrophy (PRA) is a hereditary condition that causes the retina to degenerate over time. It initially leads to night blindness and progresses to complete blindness. While there is no cure for PRA, supportive care and regular veterinary check-ups can help manage the condition.
Tips for Caring for Your Senior Dog's Eyes
1. Regular Veterinary Check-ups: Schedule regular check-ups with your veterinarian to monitor your senior dog's eye health and detect any potential issues early on.
2. Maintain Good Hygiene: Keep your dog's eyes clean and free from discharge or debris by gently wiping them with a clean cloth or using pet-safe eye wipes.
3. Provide a Balanced Diet: Proper nutrition can significantly impact your dog's overall health, including their eye health. Ensure their diet includes essential vitamins and nutrients that promote optimal eye health.
4. Protect from Harmful UV Rays: Just like humans, dogs can be susceptible to the damaging effects of UV rays. Consider using doggy sunglasses or keeping your dog indoors during the sunniest parts of the day to minimize eye exposure to harmful UV rays.
5. Be Mindful of Environmental Irritants: Avoid exposing your senior dog to smoke, chemicals, or other irritants that may cause eye irritation or inflammation.
Conclusion
By understanding the common eye problems that can affect senior dogs and implementing proper care, you can help ensure the best possible quality of life for your furry companion. Remember to seek veterinary attention if you notice any unusual symptoms or changes in your senior dog's eye health. At HGRBS, we prioritize the well-being of your home and garden, as well as your beloved pets.