Meet Cooper - The Lovable Companion from HGRBS
Apr 22, 2020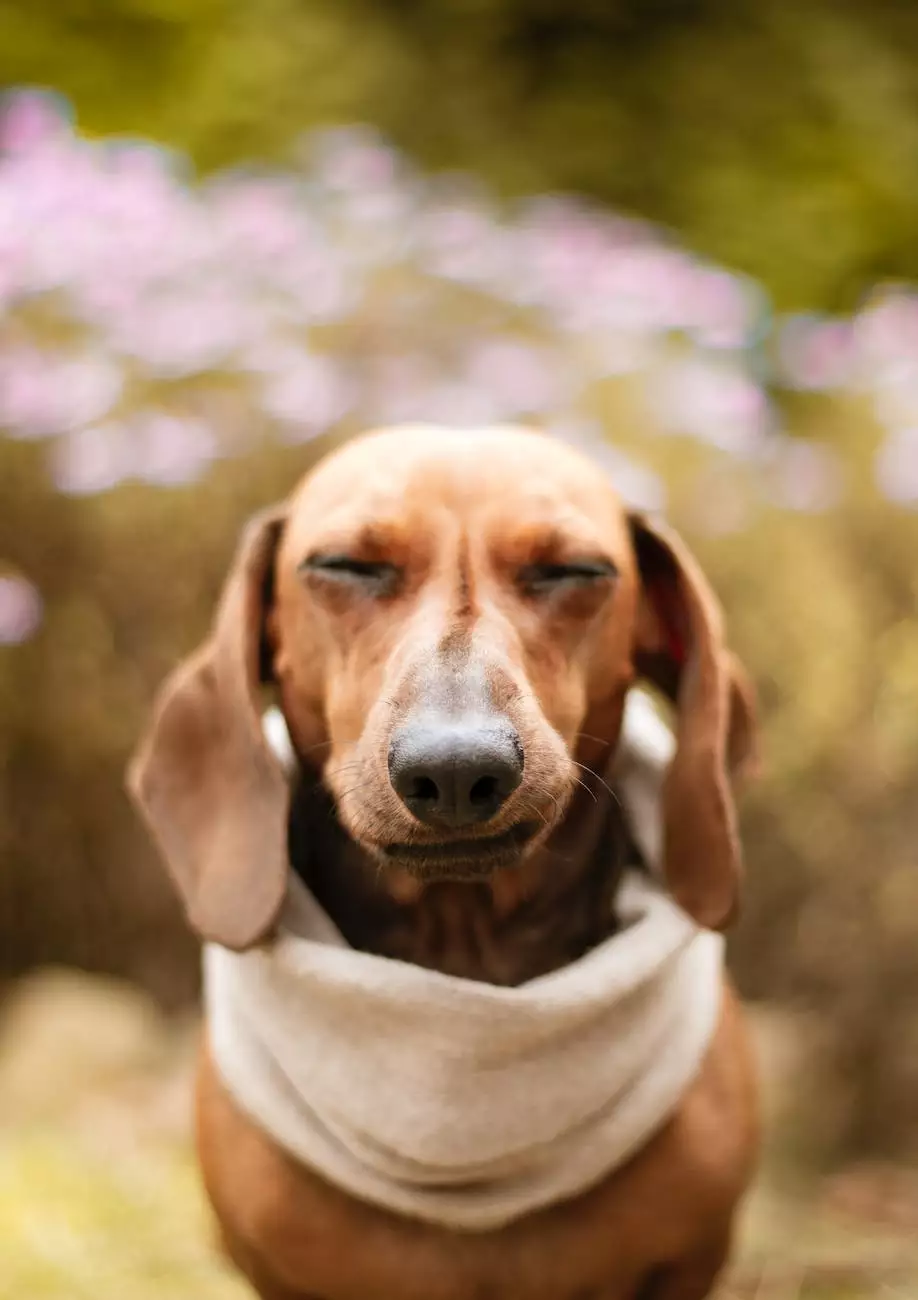 Affectionate, Energetic, and Smart - Cooper Will Win Your Heart
When it comes to beloved furry friends, Cooper, the adorable dog from HGRBS, takes center stage. With his playful personality and high level of intelligence, Cooper is the perfect addition to any home, especially for those who appreciate the wonders of the animal kingdom.
The Origin Story of Cooper
Cooper was rescued by HGRBS from a local animal shelter, where he was found abandoned and in need of a loving forever home. Since joining the HGRBS family, Cooper has become a true symbol of resilience, teaching us the incredible capacity of dogs for both giving and receiving love.
Cooper's Daily Routine
Cooper starts his day with an enthusiastic tail wag and a morning walk, ready to conquer the world. His energy level is unmatched, making him the ideal buddy for active individuals or families who enjoy outdoor activities. From hiking to running or playing fetch, Cooper is always up for an adventure.
Training Tips for Cooper
Cooper's intelligence makes training a breeze. With consistency, positive reinforcement, and plenty of rewards, you can easily teach him various commands and tricks. Whether it's sit, stay, or roll over, Cooper is a quick learner who aims to please.
It's important to remember that training should be fun and engaging, ensuring that Cooper remains motivated and excited to learn. Incorporate interactive toys and treats into the training process to keep him focused and attentive.
Basic Training Commands
Sit - Teach Cooper to sit by using a verbal command accompanied by a hand signal. Reward him with praise and a treat whenever he successfully sits on command.
Stay - Train Cooper to stay in one place until given a release command. Gradually increase the duration of the stay, always rewarding him for obeying.
Fetch - Engage in a game of fetch to exercise Cooper while reinforcing his retrieving skills. Use a favorite toy or ball to make it a fun experience for both of you.
Speak - Train Cooper to bark on command, which can come in handy if you need him to alert you or simply entertain guests.
Cooper's Favorite Toys
Just like any dog, Cooper has his own preferences when it comes to toys. Here are a few of his favorites:
Rope Toys - Cooper loves a good game of tug-of-war, and rope toys provide the perfect outlet for his energy. They are also great for promoting healthy dental hygiene.
Puzzle Toys - To challenge Cooper's problem-solving skills, puzzle toys keep him engaged and mentally stimulated. These toys often hide treats or require him to manipulate pieces to enjoy a rewarding snack.
Squeaky Toys - There's nothing quite like a squeaky toy to capture Cooper's attention and keep him happily entertained. Just be prepared for some joyful noise!
Cooper's Favorite Activities
In addition to his love for toys, Cooper enjoys a range of activities that keep him active and fulfilled:
Trail Hiking - Exploring nature trails with Cooper not only provides exercise but also allows him to engage his senses and experience new scents and environments.
Beach Days - Cooper is a water-loving dog who enjoys splashing in the waves and digging in the sand. If you're a beach enthusiast, he makes the perfect beach buddy.
Agility Training - Cooper's high energy levels and intelligence make him an excellent candidate for agility training. He can navigate obstacle courses with impressive finesse.
Dog Park Adventures - Socialization is important for dogs, and Cooper thrives in the company of other four-legged friends. Visiting the dog park allows him to run, play, and interact in a controlled and safe environment.
Providing a Forever Home for Cooper
If you are considering adding a furry companion to your family, Cooper is patiently waiting for his forever home. As a part of the HGRBS adoption program, he comes fully vaccinated, neutered, and microchipped, ensuring his health and safety.
Cooper's adoption fee goes towards supporting the valuable work of HGRBS in rescuing and rehabilitating other abandoned animals. By adopting Cooper, you not only bring love and joy into your life but also make a difference in the lives of countless other animals in need.
Conclusion
Cooper's vibrant personality, intelligence, and unwavering loyalty make him an exceptional dog. His playful nature, combined with his adaptability to various environments and activities, make him a truly versatile and cherished member of the HGRBS family.
If you're ready to embark on a lifelong adventure filled with love, laughter, and wagging tails, Cooper is waiting to steal your heart. Contact HGRBS today to learn more about how you can provide Cooper with the loving home he deserves.