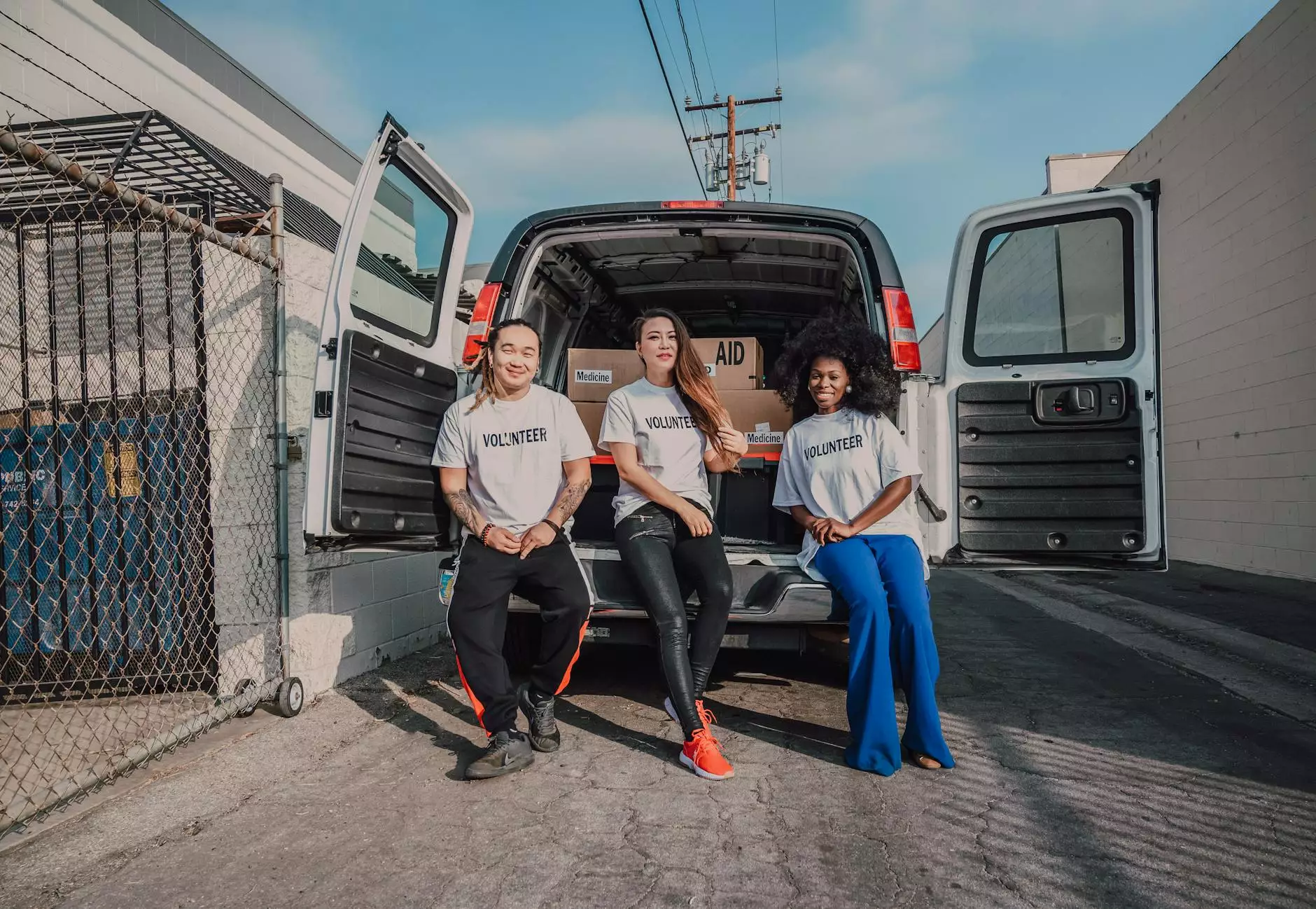 Supporting a Noble Cause with HGRBS
Welcome to 'Cruisin for the Cause', the flagship event brought to you by HGRBS in the Home and Garden category. This highly anticipated community gathering aims to bring people together, celebrate classic cars, and support a noble cause that is close to our hearts.
An Unforgettable Experience
At HGRBS, we believe in creating unforgettable experiences for our community. 'Cruisin for the Cause' is the perfect opportunity to indulge in a day filled with entertainment, vintage cars, delicious food, and much more. We have carefully curated every aspect of this event to ensure that it surpasses your expectations.
Entertainment Galore
Prepare to be amazed by our diverse lineup of performances throughout the day. From live music, dance performances, to thrilling exhibitions, you and your family are in for a treat. Our talented artists and entertainers will captivate you with their incredible skills and leave you wanting more.
Vintage Car Showcase
Get ready to travel back in time as we showcase a stunning collection of classic cars. Immerse yourself in the beauty and craftsmanship of these vintage gems. Whether you're a car enthusiast or simply appreciate fine automobiles, this display will leave you awe-inspired.
Delectable Food Options
No event is complete without delicious food to satisfy your taste buds. Indulge in a wide array of mouthwatering treats from our carefully selected food vendors. From gourmet burgers to scrumptious desserts, there's something for everyone to enjoy.
Supporting a Noble Cause
'Cruisin for the Cause' is not just an event; it's an opportunity to make a difference in our community. By attending this event, you directly contribute to the noble cause we support. Together, we can make a positive impact and support those in need.
Join Us for 'Cruisin for the Cause'
Don't miss out on this incredible event! Mark your calendars and join us for 'Cruisin for the Cause' to create memorable experiences and make a difference in our community. Connect with friends, meet new people, and engage in activities that will leave you with cherished memories for years to come.
Event Details:
Date: [Enter Date]
Time: [Enter Time]
Location: [Enter Location]
Ticket Pricing: [Enter Ticket Pricing]
Why Choose HGRBS?
At HGRBS, we pride ourselves on being the leading experts in Home and Garden solutions. With years of experience and a dedicated team of professionals, we strive to provide our customers with exceptional products and services. We understand the importance of attention to detail and aim to exceed expectations in every project we undertake.
Through 'Cruisin for the Cause', we aim to showcase our commitment to the community, not only by delivering exceptional results in our work but also by organizing events that bring people together and make a positive impact.
Contact Us
If you have any questions or would like more information about 'Cruisin for the Cause', please feel free to get in touch with us. Our friendly team is here to assist you and ensure you have a memorable experience.
Stay connected with HGRBS through our website and social media platforms to receive updates, exclusive offers, and be the first to know about future events. Join us on this incredible journey as we continue to make a difference in the Home and Garden community.