FREE Blood Pressure Self-Monitoring Info Session
Mar 10, 2020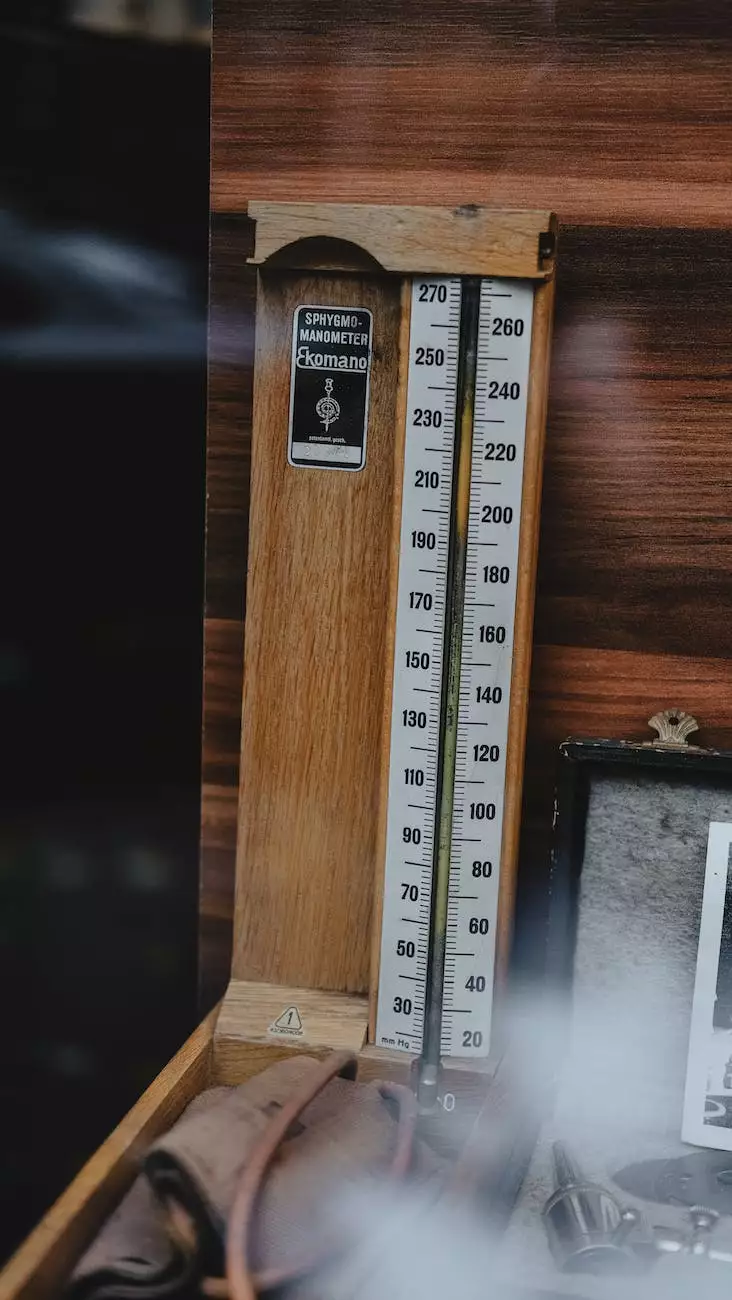 Why Blood Pressure Self-Monitoring is Important
As a part of our commitment to your health and well-being, HGRBS is proud to offer a FREE blood pressure self-monitoring info session. Regularly monitoring your blood pressure is crucial for maintaining optimal health and preventing potential complications.
The Benefits of Monitoring Your Blood Pressure at Home
By attending our info session, you will gain a comprehensive understanding of the benefits of self-monitoring your blood pressure at home. Here are just a few advantages:
Convenience: Monitoring your blood pressure at home allows you to do it at your own convenience, without having to visit a healthcare facility.
Early Detection: Regular monitoring can help you detect any abnormalities early on, enabling you to take necessary actions to maintain a healthy blood pressure range.
Empowerment: Taking charge of your own health by monitoring your blood pressure empowers you to make informed decisions about lifestyle choices and medication adherence.
Cost Savings: Monitoring at home can potentially save you money on frequent doctor visits and unnecessary medical expenses.
What to Expect at the Info Session
During our FREE blood pressure self-monitoring info session, our expert team will guide you through all the essential aspects of monitoring your blood pressure at home. You will learn:
The Importance of Blood Pressure: Understand what blood pressure is, how it is measured, and why it matters to your overall health.
How to Use a Blood Pressure Monitor: Learn step-by-step instructions on how to properly use a blood pressure monitor and ensure accurate readings.
Interpreting Your Results: Discover how to interpret your blood pressure readings and assess whether they fall within the healthy range.
Tips for Maintaining Healthy Blood Pressure: Receive valuable tips and lifestyle recommendations to help you maintain a healthy blood pressure range.
Q&A Session: Engage in an interactive question-and-answer session with our experts to clarify any doubts or concerns you may have.
Take Control of Your Health Today
Don't miss out on this exceptional opportunity to take control of your health through blood pressure self-monitoring. Register for our FREE info session now and equip yourself with the knowledge and confidence to monitor your blood pressure in the comfort of your own home.
Remember, your health is your most valuable asset, and keeping a close eye on your blood pressure is a proactive step towards leading a healthier life. Join us for the FREE blood pressure self-monitoring info session offered by HGRBS, your trusted partner in home and garden health initiatives.
Sign up now to secure your spot and embark on a journey towards better health!