Vermeil 'Streams' Earrings by Amy Bush
Dec 9, 2021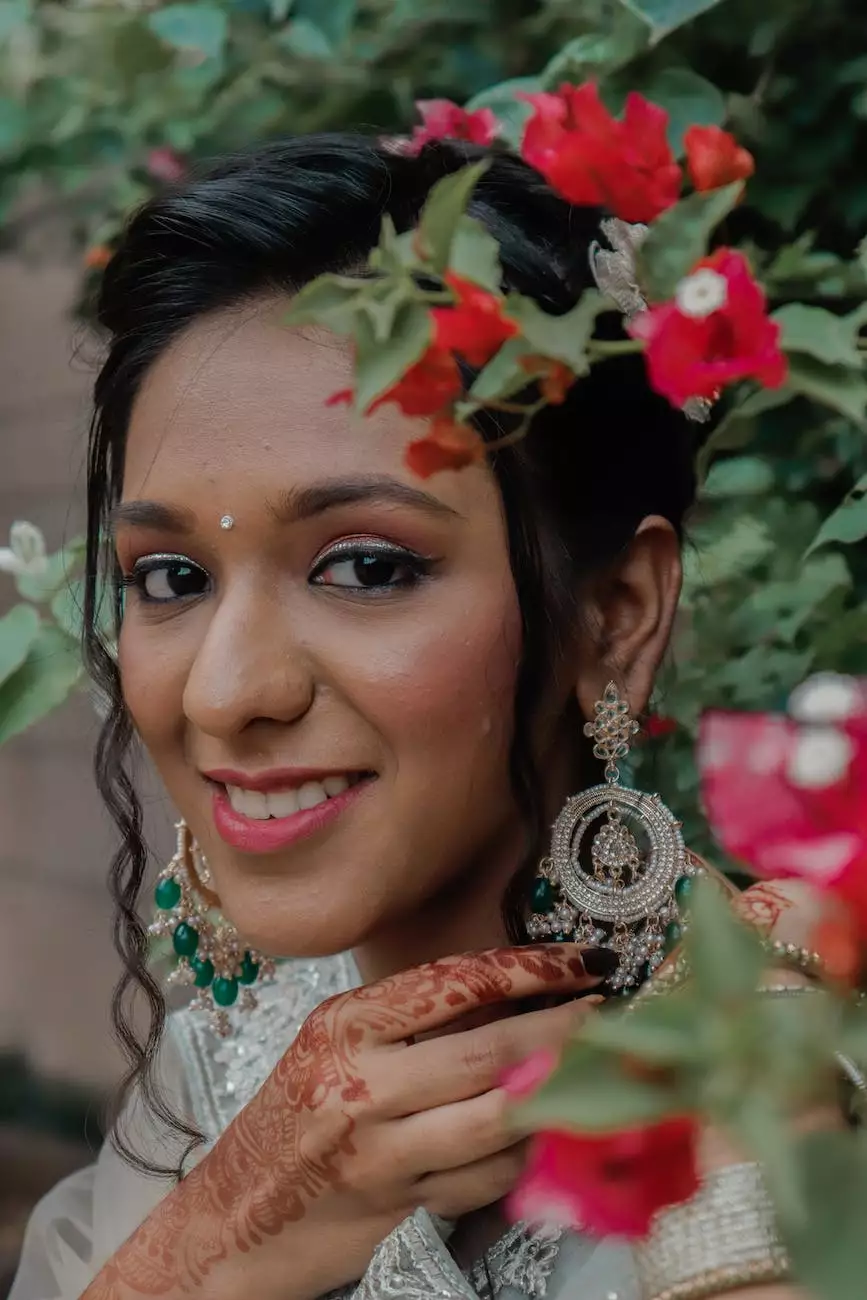 Elevate Your Style with Vermeil 'Streams' Earrings
Welcome to HGRBS' Virtual Store where we proudly present the stunning Vermeil 'Streams' Earrings by the talented jewelry designer, Amy Bush. If you are searching for a statement piece that will elevate your style and catch everyone's attention, then look no further. Our Vermeil 'Streams' Earrings are meticulously crafted to offer both elegance and uniqueness.
Unparalleled Craftsmanship and Design
The Vermeil 'Streams' Earrings are the culmination of Amy Bush's vision and artistic expertise. Using the finest materials and the most meticulous techniques, Amy has crafted a pair of earrings that is truly unparalleled in both craftsmanship and design. Each earring is painstakingly handcrafted to ensure every detail is perfect, resulting in a piece that is both beautiful and enduring.
Exquisite Materials
The Vermeil 'Streams' Earrings feature a unique combination of materials that create a stunning visual effect. Made from high-quality sterling silver, each earring is then hand-plated with a thick layer of luxurious 18k gold vermeil. This combination of precious metals not only ensures the durability and longevity of the earrings but also gives them a radiant and luxurious appearance.
Immerse Yourself in Elegance
When you wear the Vermeil 'Streams' Earrings, you instantly elevate your entire look. The intricate design and elegant shape of the earrings catch the light from every angle, creating a mesmerizing effect. The gentle curves and flowing lines resemble a cascading stream, giving the earrings a sense of movement and grace. Whether you wear them for a special occasion or simply to add a touch of glamour to your everyday style, these earrings will make you feel confident and elegant.
Perfect Gift for a Loved One
If you are looking for a memorable gift for a loved one, the Vermeil 'Streams' Earrings are an excellent choice. Express your affection and admiration with a piece that exudes luxury and sophistication. Each pair of earrings comes beautifully packaged in a signature HGRBS gift box, ready to be presented to someone special.
Explore Our Home and Garden Category
At HGRBS, we are passionate about curating a wide range of unique and high-quality products for your home and garden. The Vermeil 'Streams' Earrings by Amy Bush are just one example of the exquisite pieces you can find in our Home and Garden category. Whether you are searching for elegant decor, functional furniture, or innovative gadgets, our Virtual Store offers a diverse selection that suits every style and preference.
Shop with Confidence at HGRBS
When you shop at HGRBS, you can shop with confidence. We value our customers and their satisfaction is our top priority. Our dedicated customer support team is always ready to assist you with any inquiries or concerns you may have. Additionally, we offer secure payment options and provide fast and reliable shipping. Experience hassle-free online shopping and discover the joy of owning unique and exceptional products for your home and garden.
Make a Statement with Vermeil 'Streams' Earrings
Elevate your style and make a statement with the Vermeil 'Streams' Earrings by Amy Bush. From their impeccable craftsmanship to their captivating design, these earrings are a true work of art. Visit HGRBS' Virtual Store today and explore our Home and Garden category to discover more unique and inspiring pieces for your lifestyle. Own a piece that sets you apart from the crowd and embodies the essence of elegance.