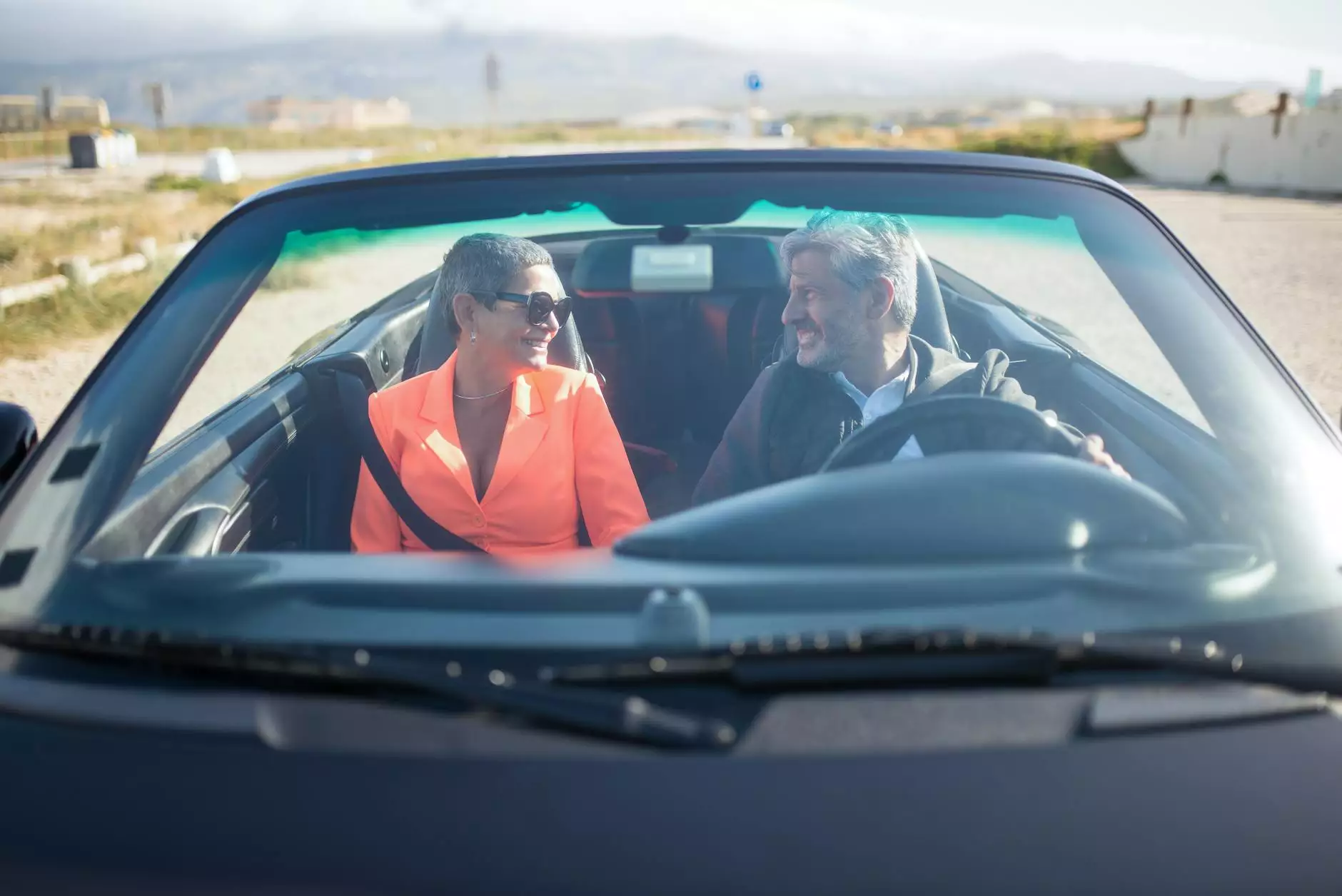 As your loyal companion ages, it becomes increasingly important to address their unique transportation needs. At HGRBS, we understand the significance of ensuring safe and comfortable transportation for senior dogs. In this comprehensive guide, we will explore various transportation options, tips, and considerations to help you navigate this crucial aspect of your furry friend's life.
Why Transportation Matters for Senior Dogs
Transportation plays a vital role in the overall well-being of senior dogs. Aging can bring forth mobility challenges, joint pain, and other physical limitations that may impact their ability to move around comfortably. Furthermore, regular vet visits become even more crucial during this stage of their lives, making safe transportation a necessity.
Types of Transportation for Senior Dogs
When it comes to transporting your senior dog, several options are available. Each method has its own considerations, and choosing the right one depends on factors such as their size, mobility, and comfort level. Here are some common types of transportation to consider:
1. Carriers and Crates
A sturdy and secure carrier or crate can provide a safe and comfortable space for your senior dog during car rides. Look for options that are spacious enough to allow them to sit upright, turn around, and lie down comfortably. Proper ventilation is also essential to ensure their well-being throughout the journey.
2. Ramp or Steps
If your senior dog has difficulty climbing into vehicles, a ramp or steps can be a practical solution. These aids help reduce strain on their joints and make it easier for them to access cars or other modes of transportation without discomfort. It's important to choose ramps or steps that are stable, non-slip, and suitable for their specific size and weight.
3. Pet Strollers
Pet strollers are an excellent option for senior dogs who struggle with extended walks or have mobility issues. These convenient carriers make it possible to enjoy outdoor activities without overexertion. Look for strollers with comfortable padding, sturdy wheels, and a design that allows your furry friend to see their surroundings.
4. Wheelchairs and Mobility Aids
In more severe cases, where senior dogs experience significant mobility challenges, wheelchairs or mobility aids can greatly enhance their quality of life. These specialized devices provide support and assistance, enabling them to regain some independence and continue to explore the world around them.
Tips for Safe Transportation
To ensure a smooth and secure transportation experience for your senior dog, consider the following tips:
1. Gradual Introductions
Introduce new transportation methods gradually to allow your senior dog to become familiar and comfortable with them. Start with short trips and reward positive behavior to build trust and reduce anxiety.
2. Secure Restraints
Always use appropriate restraints, such as seat belts or harnesses, to keep your senior dog secure and prevent any accidents or injuries. This is especially crucial when traveling in vehicles.
3. Adequate Ventilation
Ensure proper ventilation within carriers, crates, or strollers to keep your senior dog cool and comfortable during transportation. Good airflow helps regulate their body temperature and prevents overheating.
4. Regular Breaks
During longer journeys, schedule regular breaks to allow your senior dog to stretch their legs, hydrate, and relieve themselves if necessary. This promotes their overall well-being and reduces any discomfort caused by extended periods of confinement.
Trust HGRBS for Comprehensive Transportation Solutions
At HGRBS, we specialize in providing comprehensive transportation solutions for senior dogs. Our team of experts understands the unique needs of aging pets and can assist you in selecting the right transportation option that ensures their safety, comfort, and well-being. With our dedication to excellence in the Home and Garden category, we strive to exceed your expectations and make transportation a stress-free experience for both you and your senior companion.