Remi's Lessons - Enhance Your Home and Garden Skills with HGRBS
Sep 25, 2020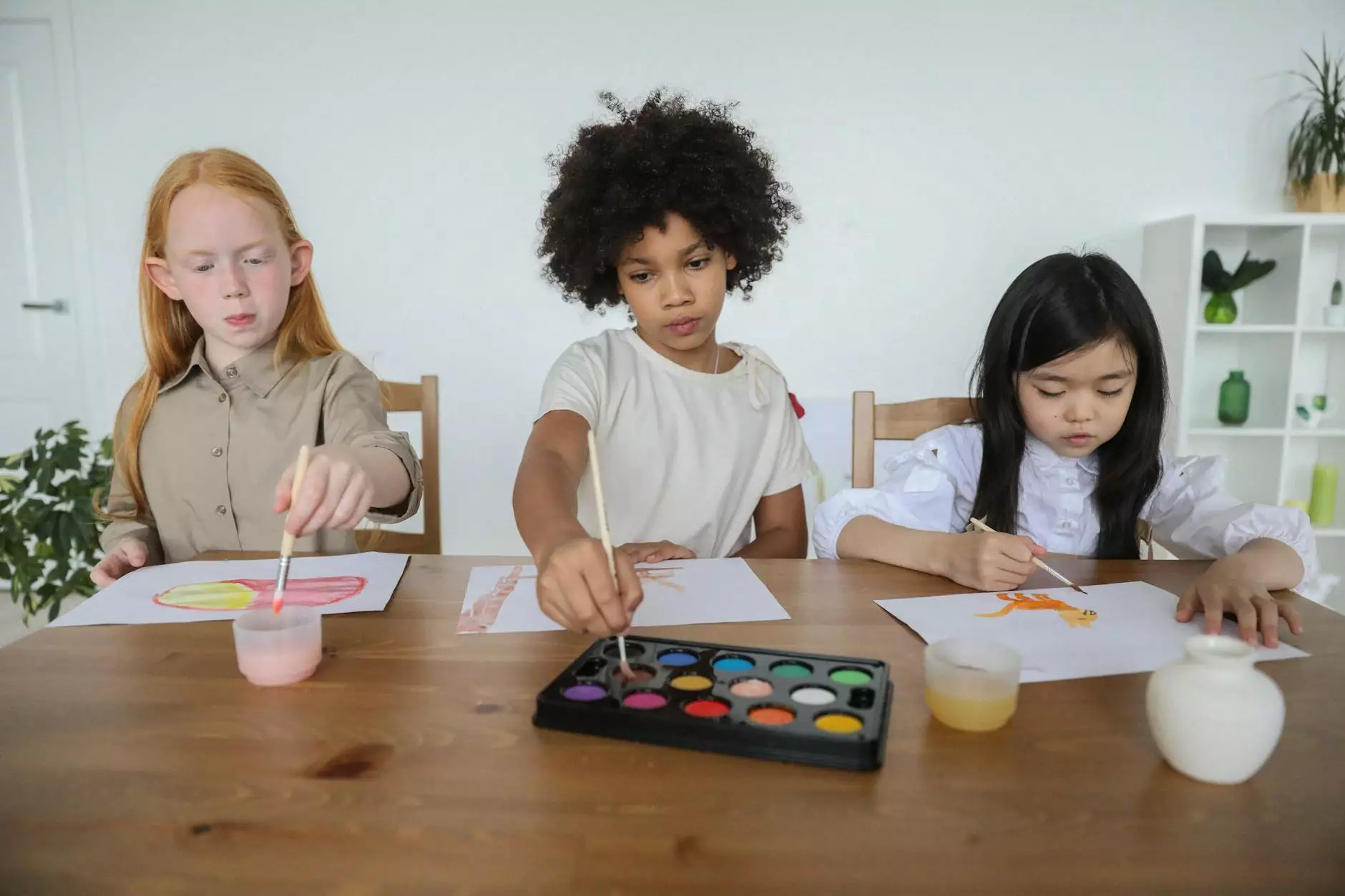 Introduction
Welcome to Remi's Lessons, the leading provider of expert home and garden training courses. As part of HGRBS, we are dedicated to helping homeowners and enthusiasts like you master various aspects of home and garden maintenance. Whether you're a beginner or an experienced DIYer, our comprehensive lessons will equip you with the knowledge and skills to tackle any project with confidence.
Why Choose Remi's Lessons?
At Remi's Lessons, we understand the importance of acquiring in-depth knowledge and practical skills to effectively manage your home and garden. Our training programs are designed by industry experts who have years of experience in the field. By choosing our courses, you benefit from:
Comprehensive Curriculum: Our lessons cover a wide range of topics related to home and garden maintenance, ensuring you receive a well-rounded education.
Expert Instructors: Our instructors are professionals in their respective fields, offering valuable insights and practical tips based on their extensive experience.
Hands-on Training: We believe practical experience is crucial when it comes to mastering home and garden maintenance. Our lessons provide ample opportunities for hands-on learning.
Flexible Learning Options: We offer both in-person and online classes, allowing you to choose the learning format that best suits your schedule and preferences.
Networking Opportunities: Connect with fellow enthusiasts, learn from their experiences, and expand your home and garden community through our engaging learning environment.
Recognized Certification: Upon successful completion of our courses, you will receive a certificate that showcases your expertise and commitment to maintaining your home and garden.
Our Home and Garden Lessons
Our home and garden lessons are carefully crafted to provide you with in-depth understanding and skills in various areas. From basic maintenance tasks to complex renovations, we've got you covered. Here are some of the key topics we cover:
1. Landscaping and Gardening
Learn how to transform your outdoor space into a lush oasis. Our lessons cover everything from designing a garden, selecting the right plants for your region, soil preparation, proper watering techniques, and ongoing maintenance to keep your garden thriving all year round.
2. Home Maintenance
Discover how to effectively maintain your home to ensure its longevity and functionality. Our lessons include topics such as plumbing basics, electrical safety, HVAC maintenance, insulation, and energy-efficiency tips that will help you save money on utilities.
3. DIY Repairs
Master the art of DIY repairs and save on costly professional services. Our instructors will guide you through various repair techniques, such as fixing leaky faucets, patching drywall, unclogging drains, and troubleshooting common household issues.
4. Interior Design
Unleash your creativity and learn how to create beautiful and functional interiors. Our lessons cover principles of design, color theory, space planning, furniture selection, and window treatments, allowing you to confidently transform any room into a personalized sanctuary.
5. Energy-Efficient Upgrades
Discover how to make your home more energy-efficient and environmentally friendly. We provide insights into choosing energy-efficient appliances, implementing insulation, utilizing renewable energy sources, and reducing your carbon footprint through sustainable practices.
6. Outdoor Structures
From building a deck to erecting a gazebo, our lessons will teach you the intricacies of constructing outdoor structures that enhance your living space. Learn about materials, tools, permits, and best practices to ensure a sturdy and visually appealing structure that complements your home.
Invest in Your Home and Garden Skills
Whether you're a homeowner, an aspiring DIYer, or simply passionate about home and garden maintenance, Remi's Lessons offers the training programs you need to succeed. Our courses are designed to empower individuals like you with the knowledge and skills necessary to take control of your home's maintenance and improvement.
Don't settle for average. Take the first step towards becoming a proficient home and garden enthusiast today. Explore our comprehensive lessons and join the growing community of successful DIYers.
Remember, with Remi's Lessons, you have the power to transform your home and garden into your own haven.