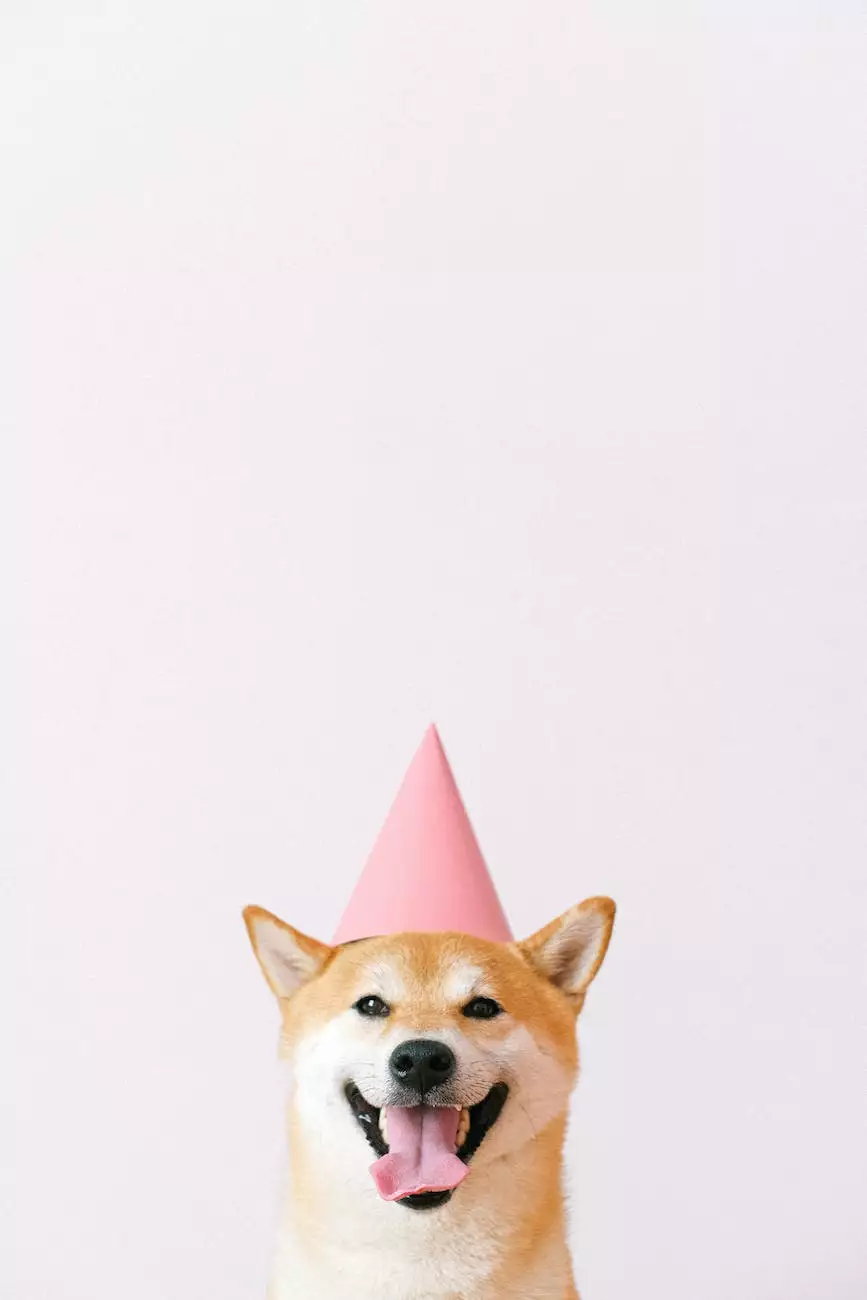 About Squirt
Welcome to HGRBS, your go-to source for all things home and garden related, including our beloved furry friends. In this section, we present to you Squirt, an absolutely charming canine companion who will undoubtedly steal your heart.
A Playful and Lively Breed
Squirt belongs to the Beagle breed, known for their merry disposition and endless energy. Beagles are a small to medium-sized breed, characterized by their short legs and expressive eyes. Squirt's delightful appearance is matched only by their vivacious personality.
Temperament and Character
Squirt is a friendly and extremely sociable dog. Their easy-going nature makes them an excellent choice for families and individuals alike. Beagles, including Squirt, thrive on human companionship and make wonderful playmates for children. They are known for their cheerful and curious personality, sometimes to the extent of following an intriguing scent with their exceptional sense of smell.
Training Tips
When it comes to training, Squirt responds well to positive reinforcement methods. Beagles, being intelligent dogs, enjoy mental stimulation. Incorporating interactive games and puzzles into their training sessions ensures they stay engaged and eager to learn. Patience and consistency are key when training this breed, as they can sometimes exhibit stubborn behavior. However, with the right approach, Squirt will easily master commands and become a well-behaved companion.
Why Choose Squirt?
Squirt's affectionate nature and lovable personality make them the perfect addition to any home. Their playful and energetic character guarantees endless hours of entertainment, bringing joy and laughter to every member of the family. Whether you're looking for a lively playmate or a cuddly companion, Squirt's charm will undoubtedly win you over.
Beagle Breed Highlights
Intelligent and eager to please
Excellent with children
Adaptable to various living situations
Affectionate and loyal
Pronounced sense of smell
Requires regular exercise and mental stimulation
Preparing Your Home for Squirt
Before bringing Squirt home, it's essential to ensure you have a safe and welcoming environment for them to thrive in. Here are a few tips to prepare your home for your new furry friend:
1. Secure Your Living Space
Beagles, like Squirt, are known for their love of exploration. Ensure your living space is securely fenced or gated to prevent any unexpected adventures. Lock away any potentially harmful substances or plants that could pose a risk to Squirt's health.
2. Create a Cozy Haven
Dedicate a comfortable spot for Squirt to relax and unwind. Provide a soft bed, toys, and a fresh supply of water. Creating a designated area helps establish a routine and gives Squirt a sense of belonging.
3. Establish a Regular Exercise Routine
Beagles, including Squirt, require regular exercise to keep their bodies and minds active. Commit to daily walks or engaging play sessions to satisfy their energy levels and prevent boredom.
4. Grooming and Health Care
To keep Squirt looking their best, regular grooming is essential. This includes brushing their coat to minimize shedding and maintaining good dental hygiene. Remember to schedule regular veterinary check-ups and vaccinations to ensure Squirt's overall well-being.
Conclusion
Squirt, the adorable Beagle, is a delightful addition to any household. Their playful nature, endearing personality, and unwavering loyalty make them the perfect companion for families and individuals alike. Bringing Squirt into your life promises countless cherished moments and an everlasting bond. At HGRBS, we pride ourselves on providing you with comprehensive information about all things home and garden, including introducing you to lovable pets like Squirt.