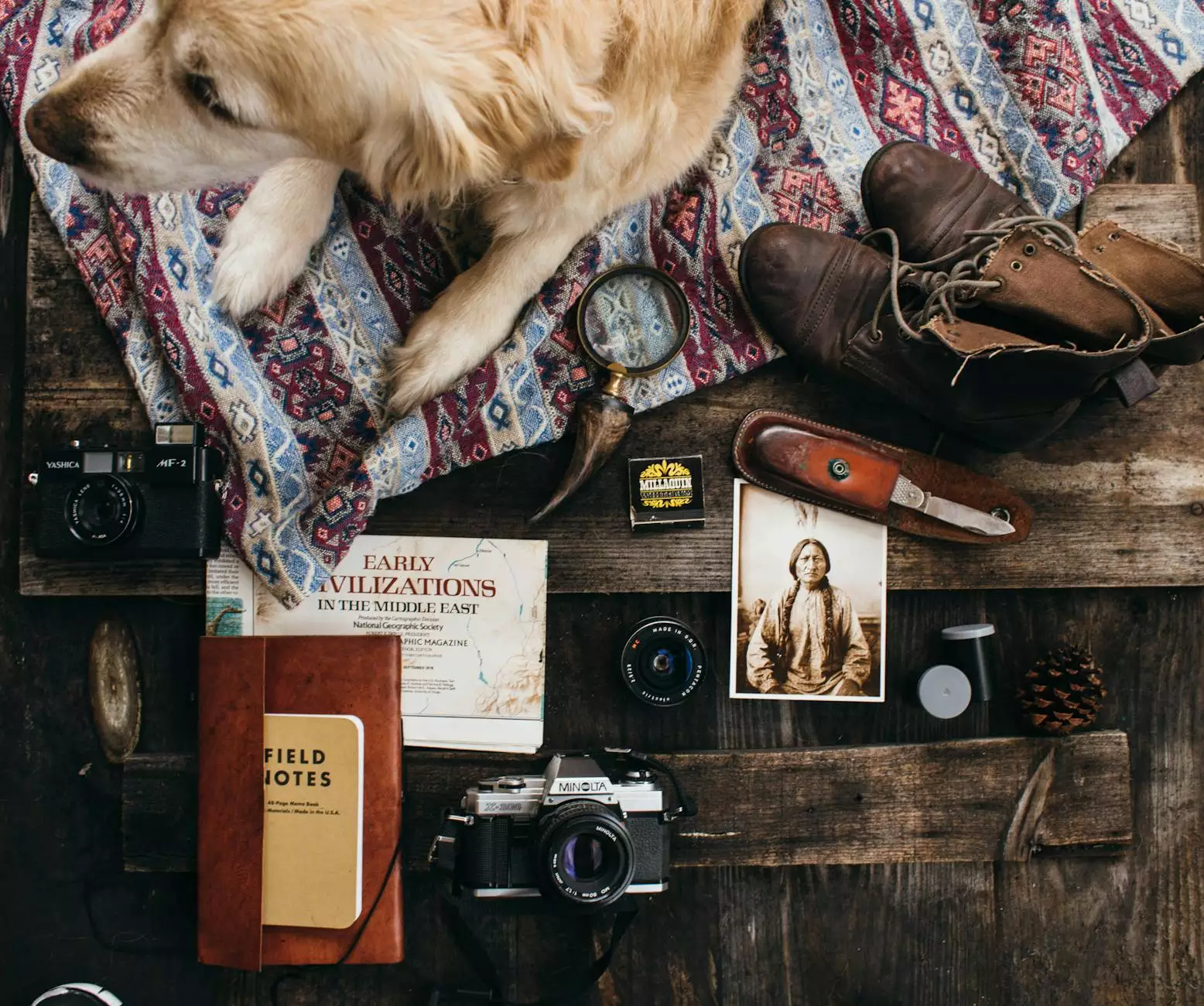 Welcome to Mylee's Story
At HGRBS, we believe that every dog deserves love and care, regardless of age. That's why we are thrilled to share the heartwarming story of Mylee, a senior dog who found her forever home at Old Dog Haven.
Old Dog Haven: A Place of Love and Compassion
Located in the beautiful city of Seattle, Old Dog Haven is a sanctuary that provides a loving and caring environment for senior dogs. Their mission is to ensure that senior dogs, like Mylee, receive the love, medical care, and attention they deserve for the rest of their lives.
Old Dog Haven takes in senior dogs who have been abandoned or are facing end-of-life situations. They believe that these dogs still have so much love and joy to offer, and that they deserve a chance to live out their remaining years in comfort and happiness.
Mylee's Journey to Happiness
Mylee's story is a testament to the impact that Old Dog Haven makes in the lives of senior dogs. Abandoned and scared, Mylee was in need of a loving home that would understand her unique needs.
When she arrived at Old Dog Haven, she was greeted by a team of dedicated volunteers who showered her with love and care. They provided her with veterinary check-ups, medications, and a warm bed to rest in. Slowly but surely, Mylee's spirit began to shine once again.
Through the tireless efforts of the staff and volunteers at Old Dog Haven, Mylee's health improved, and she gained the confidence to trust again. They matched her with a loving family who understood her needs as a senior dog, ensuring that she found her forever home where she would be loved and cherished.
Why Adopt a Senior Dog?
Adopting a senior dog, like Mylee, is a truly rewarding experience. Here are a few reasons why you should consider giving a senior dog a second chance:
Unconditional love: Senior dogs have an abundance of love to give. They appreciate every act of kindness and will reward you with unwavering loyalty.
Easier transition: Senior dogs are often already trained and may require less time and effort to adjust to their new home.
Less energy: If you're looking for a companion who enjoys a more relaxed lifestyle, a senior dog may be the perfect match.
Gratitude and appreciation: Senior dogs understand the value of a loving home and will show their gratitude every day.
Join HGRBS in Making a Difference
At HGRBS, we believe in supporting organizations like Old Dog Haven that make a positive impact in the lives of senior dogs. We are dedicated to providing resources and information to help you create a loving and comfortable home environment for both you and your furry friends.
Our Commitment to Your Home and Garden Needs
As a trusted resource in the Home and Garden category, HGRBS offers a wide range of products and services to assist you in creating a beautiful and functional space for your family and pets.
From home improvement tips to garden maintenance advice, we strive to provide you with valuable insights that will enhance your living space. Our team of experts is passionate about empowering you to create your dream home while ensuring the well-being of every member of your family, including your beloved pets.
Explore Our Home and Garden Resources
Visit our website to discover a wealth of resources, including:
Step-by-step guides: Learn how to make your home more pet-friendly, create a beautiful garden, and undertake various DIY projects.
Product reviews: Find unbiased reviews of home and garden products to help you make informed decisions.
Expert advice: Benefit from the knowledge of our experienced professionals who can guide you in making the right choices for your home and garden.
Community support: Connect with like-minded individuals who share your love for home improvement and pet-friendly living.
By exploring our resources and joining our vibrant community, you'll be equipped with the knowledge and inspiration to create a comfortable and beautiful environment for you and your furry companions.
Join Us in Celebrating Mylee and Old Dog Haven
We invite you to join us in celebrating Mylee's journey and the incredible work of Old Dog Haven. Together, let's spread awareness about the importance of adopting senior dogs, offering them the love and care they deserve in their golden years.
At HGRBS, we are committed to making a difference, one dog at a time. Visit our website today to explore our home and garden resources while supporting a worthy cause.