The Perfect Dog for Your Home and Garden - Meet Lilly!
Feb 7, 2021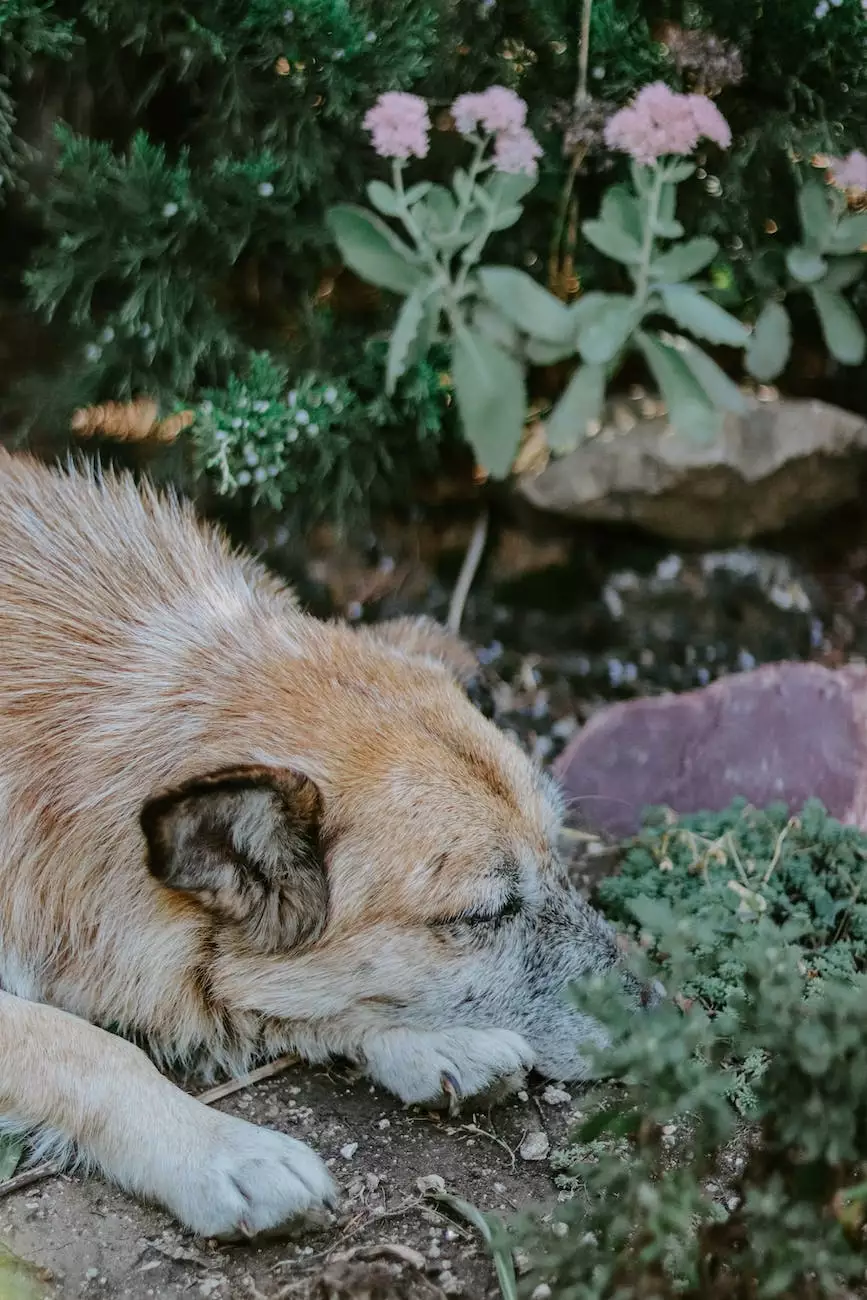 About Lilly
Welcome to HGRBS, where we are thrilled to introduce you to our beloved Lilly. Lilly is a beautiful dog who is the epitome of happiness and loyalty. She has become an integral part of our team, and her presence always brings joy to those around her.
Lilly's Training and Skills
When it comes to training, Lilly is unrivaled. She has undergone extensive obedience training, making her well-behaved and responsive to commands. Whether you need a dog who can fetch tools or assist in various home and garden tasks, Lilly is up for the challenge.
Lilly's skills also extend beyond basic obedience. She has a remarkable ability to detect potential hazards in your home and garden, ensuring your safety is never compromised. From identifying poisonous plants to alerting you of potential intruders, Lilly's vigilant nature will give you peace of mind.
Lilly's Personality
Lilly's personality is as remarkable as her training. She is known for her friendly and outgoing nature, making her a wonderful companion. Whether you have children, other pets, or enjoy spending time with friends and family, Lilly will fit right in with her loving and playful demeanor.
Moreover, Lilly's calm and gentle disposition makes her the perfect dog for any home or garden setting. She is adaptable and thrives in both indoor and outdoor environments. Whether you have a cozy apartment or a spacious backyard, Lilly will make herself right at home.
Why Lilly is Perfect for Your Home and Garden
When considering a dog for your home and garden, Lilly surpasses all expectations. Her unique set of qualities and skills make her an ideal companion:
1. Maintenance
Lilly is a low-maintenance dog, making her perfect for every homeowner. She does not require extensive grooming and is incredibly clean, making your life easier and keeping your home spotless.
2. Exercise Needs
While Lilly enjoys her daily walks and playtime, her exercise needs are moderate. This makes her a great match for individuals or families who have busy schedules but still want to provide their dog with an active lifestyle.
3. Temperament
Lilly's temperament is one of her greatest assets. She is calm and patient, making her great around children and other pets. Her friendly nature ensures a harmonious living environment for all.
4. Support and Companionship
Aside from being an incredible companion, Lilly is also an excellent support dog. She can provide emotional support and comfort during challenging times, bringing a sense of warmth and happiness to your home and garden.
5. Versatility
Whether you are looking for a dog to accompany you on gardening tasks or simply want a furry friend to relax with in your home, Lilly fits the bill. She seamlessly adapts to various situations, making her the ultimate companion for any home and garden enthusiast.
Make Lilly a Part of Your Home and Garden
If you are ready to welcome Lilly into your home and garden, don't hesitate to reach out to us at HGRBS. Lilly is a dog like no other, and we can guarantee that she will bring love, joy, and incredible companionship into your life.
Contact us today to schedule a meeting with Lilly. Adopting her will be the best decision you make for your home and garden!
References:
HGRBS (Home and Garden Resources and Building Services) - Official Website
HGRBS - Home and Garden Services