Brody - The Perfect Companion
Jan 23, 2020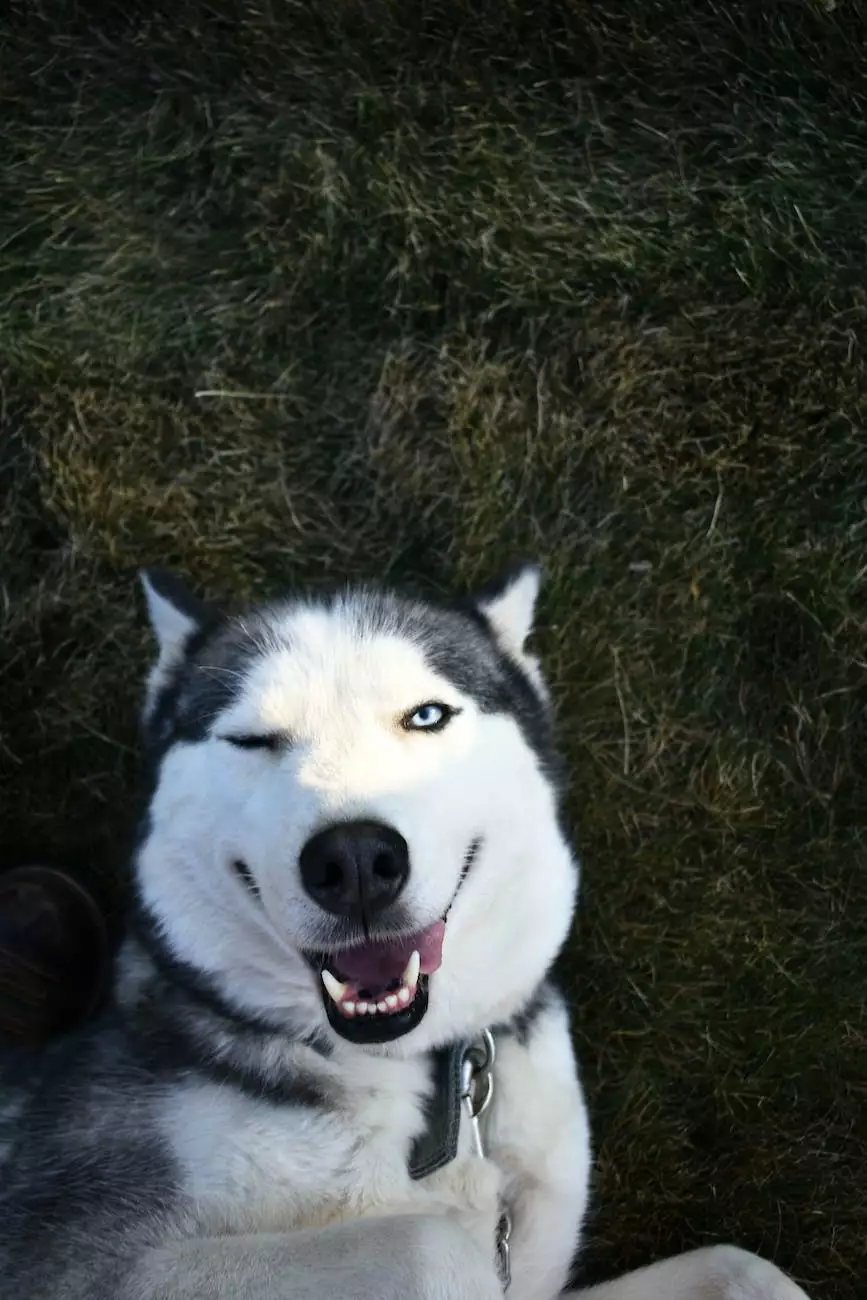 Meet Brody - Your Ultimate Furry Friend
Are you searching for a loyal and affectionate companion who can bring joy to your home and garden? Look no further than Brody, the remarkable canine from HGRBS! Brody is the epitome of an ideal pet, offering not only unwavering loyalty but also a cheerful spirit that will brighten up your every day.
Unveiling the Charisma of Brody
Brody is more than just a dog, he is a beloved member of the HGRBS family. With his captivating looks and endearing personality, Brody brings a unique charm to every moment spent together. His cute button nose, expressive eyes, and wagging tail will melt your heart from the very first encounter.
Affectionate and Devoted
One of Brody's most captivating features is his unwavering devotion to his family. Whether you need a loyal companion for your morning jog or a snuggle buddy for a cozy night at home, Brody is there for you. His genuine love and affection will make you feel cherished, and his presence will provide comfort and happiness in your daily lives.
Intelligent and Trainable
Brody's intelligence is truly remarkable. With his quick wit, he is eager to learn new tricks and obey commands. Teaching Brody fun and useful skills will not only strengthen your bond but also impress your friends and neighbors. He is always up for a challenge and will make training sessions an enjoyable experience for both of you.
Brody's Outstanding Health and Care Needs
At HGRBS, we prioritize the well-being of our furry friends. Our dedicated team ensures that all dogs, including Brody, receive the highest standard of care to guarantee their good health and happiness. When it comes to Brody's health, he is in excellent condition, thanks to a balanced diet, regular exercise, and routine veterinary check-ups.
The Perfect Diet
Brody's diet consists of premium quality dog food specifically tailored to meet his nutritional needs. Our expert nutritionists have meticulously selected the ideal blend of proteins, vitamins, and minerals to support his overall health and ensure his energy levels stay high. Additionally, we recommend occasional healthy treats to reward Brody for his good behavior.
Exercise and Outdoor Activities
Brody's enthusiasm for outdoor adventures is boundless. Taking him for regular walks, engaging in playtime activities, and providing him with stimulating toys is essential to keep him physically and mentally stimulated. Whether you have a spacious garden or live near a park, Brody will eagerly embrace any opportunity to explore the great outdoors with you.
How Brody Enhances Your Home and Garden
Brody's cheery presence and playful demeanor make him the perfect companion to enhance your home and garden. With his superb traits and unique qualities, Brody will undoubtedly become an integral part of your family and brighten up your living space.
Outdoor Enthusiast
Brody's love for nature and the outdoors is infectious. His enthusiasm for exploring your garden space will encourage you to create an inviting and lush environment. Brody's presence will fill your garden with a sense of joy and provide an extra layer of security, as his watchful eyes and sharp hearing can help deter unwanted visitors.
Paw-sitive Energy Indoors
Brody's infectious energy extends beyond the garden fence. Inside your home, his playful nature will turn any room into a lively playground. Brody's cheerful attitude and fun-loving personality create a warm and inviting atmosphere, fostering positivity and creating memorable moments for you and your loved ones.
Discover the Love and Joy Brody Brings
When you bring Brody into your life, you are opening the door to a lifetime of unconditional love, laughter, and companionship. We at HGRBS are confident that Brody's charm and incredible personality will brighten your home and garden, making every day a little bit more joyful.
Your Journey Begins Here
If you are ready to welcome Brody into your home and experience the joys of having a loyal and devoted companion, look no further! Contact HGRBS today to learn more about our adoption process and how you can make Brody a part of your family.
Life with Brody - An Unforgettable Adventure
Embark on an extraordinary journey with Brody, and discover a world filled with love, laughter, and unforgettable memories. Our team at HGRBS is here to support you every step of the way as you build a strong and lasting bond with Brody that will enrich your life for years to come.