DOG TREAT RECIPE FROM THE QUEEN OF TREATS
Mar 15, 2020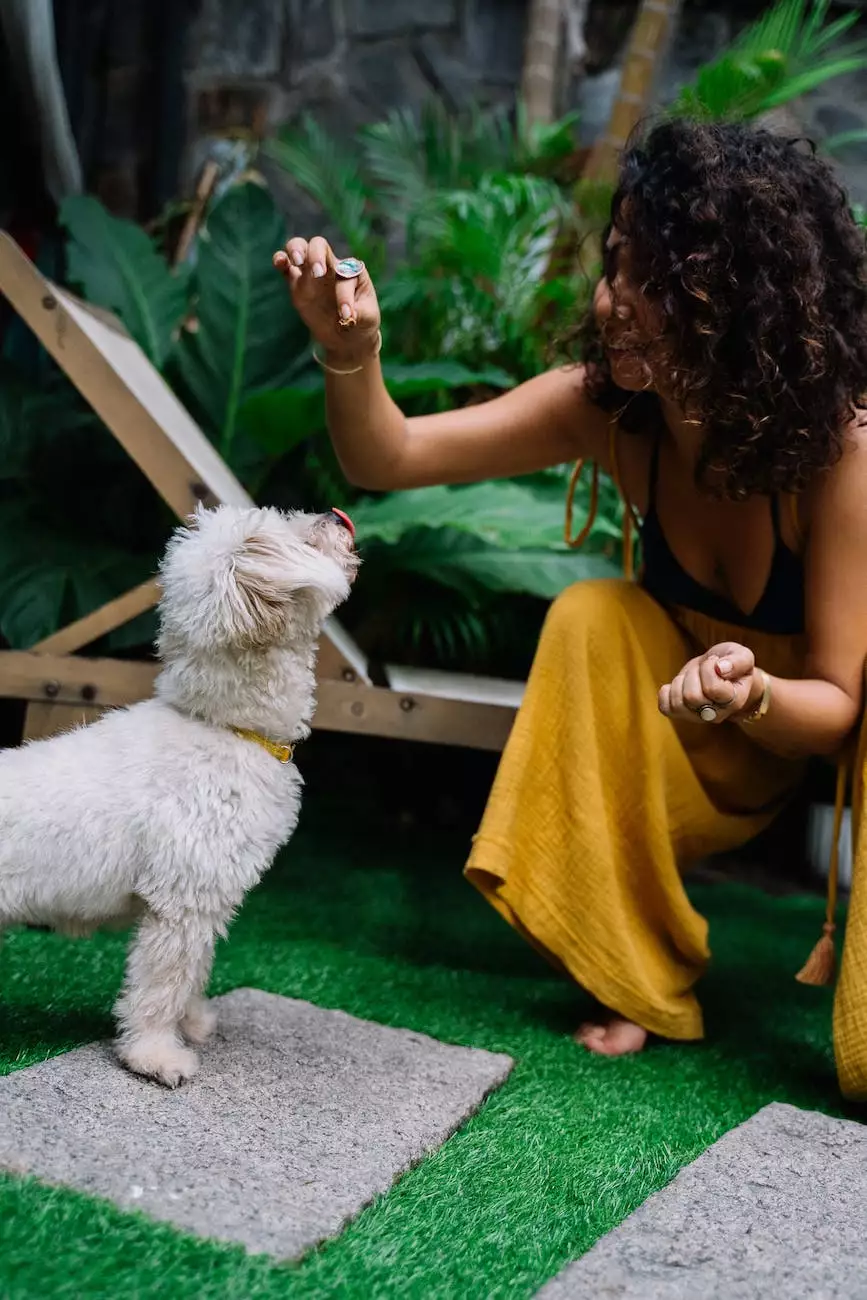 Introduction
Welcome to HGRBS, your go-to source for all things related to the Home and Garden category. Within our vast array of articles and recipes, we are delighted to present the ultimate dog treat recipe from none other than the Queen of Treats herself.
Why Homemade Dog Treats?
When it comes to pampering our furry companions, nothing beats homemade dog treats. Commercially available products may contain additives and preservatives that can harm our beloved pets in the long run. By preparing your own dog treats, you have complete control over the ingredients, ensuring that your pup receives only the healthiest and most delicious snacks.
Ingredients
Our dog treat recipe combines wholesome ingredients that not only taste great but also provide nutritional benefits. Here are the key components:
2 cups whole wheat flour
1 cup rolled oats
1/2 cup natural peanut butter
1/4 cup honey
1/2 cup chicken broth
Instructions
Preheat your oven to 350°F (175°C).
In a large bowl, mix together the whole wheat flour and rolled oats.
Add the peanut butter and honey to the dry mixture, stirring well.
Gradually pour in the chicken broth, combining all the ingredients to form a dough-like consistency.
Dust your counter or surface with flour and roll out the dough to a thickness of approximately half an inch.
Use your favorite dog-themed cookie cutter to cut out shapes from the dough, or simply use a knife to create squares or rectangles.
Place the treats on a greased baking sheet and bake for 15-20 minutes or until golden brown.
Allow the treats to cool completely before serving them to your four-legged friend.
Tips and Variations
Here are some additional tips and variations to further enhance your homemade dog treats:
1. Gluten-Free Alternative
If your pup has specific dietary needs, you can substitute the whole wheat flour with a gluten-free alternative, such as brown rice flour or coconut flour.
2. Flavorful Additions
To add extra flavor and nutritional value, consider incorporating shredded carrots, sweet potatoes, or even small chunks of cooked chicken into the dough. Remember to adjust the consistency accordingly.
3. Storage and Shelf Life
Store your homemade treats in an airtight container in a cool, dry place to maintain freshness. These treats typically have a shelf life of up to two weeks.
Conclusion
By utilizing our dog treat recipe, you'll be able to provide your furry friend with a delectable and nutritious snack. Remember, the Queen of Treats has bestowed her wisdom upon us, so you can trust that your pup will be the envy of all their furry friends. Stay tuned to HGRBS for more delightful recipes and expert tips in the Home and Garden category!