Climbing Camps
Aug 31, 2023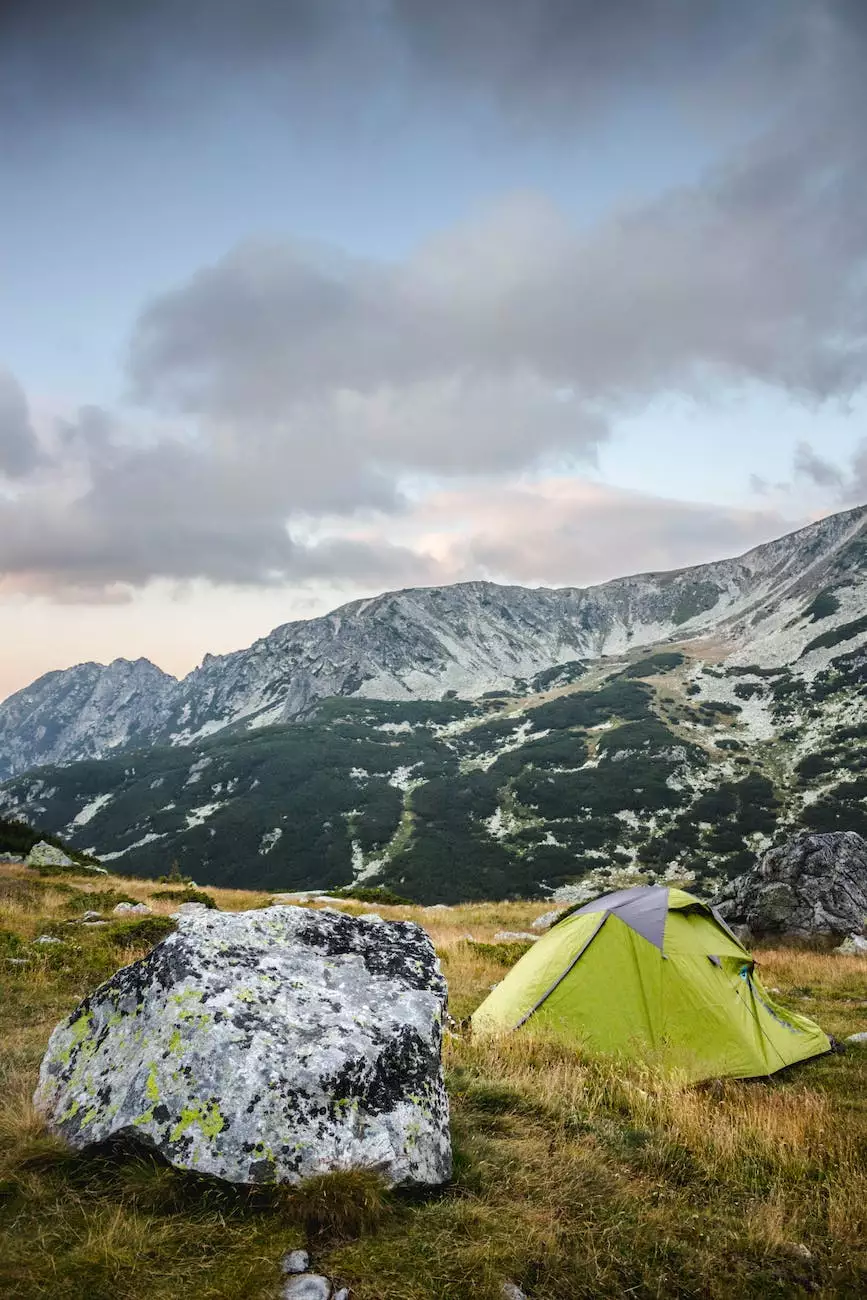 Welcome to HGRBS' Climbing Camps page. Here, we offer an exhilarating and unforgettable adventure for passionate individuals eager to explore the great outdoors. Our climbing camps are designed to provide an immersive experience that combines skill development, teamwork, and a love for climbing.
Experience the Thrill of Climbing
At HGRBS, we understand the allure of climbing and the joy it brings. Our climbing camps cater to climbers of all skill levels, from beginners wanting to learn the basics to experienced climbers seeking new challenges. We pride ourselves in offering a comprehensive program that focuses on safety, technique, and the sheer excitement of conquering new heights.
Why Choose HGRBS?
When it comes to climbing camps, HGRBS stands out from the rest. Here's what sets us apart:
Expert Instructors: Our team of highly skilled and certified instructors are passionate climbers themselves. They possess extensive knowledge and experience, ensuring that you receive top-notch guidance and instruction throughout your camp.
State-of-the-Art Facilities: We believe that a great climbing experience starts with the right equipment and facilities. That's why our camps are equipped with the latest gear and feature climbing routes that are meticulously maintained.
Diverse Climbing Locations: We curate our climbing camps in various breathtaking locations, from towering mountains to picturesque cliffs. Each camp offers a unique setting and challenge, allowing you to explore new landscapes while honing your climbing skills.
Comprehensive Skill Development: Our climbing camps provide a comprehensive curriculum that covers fundamental climbing techniques, safety protocols, rope handling, and more. Whether you're a beginner or an advanced climber, our camps will help you improve and reach your full potential.
Focus on Safety: Safety is our utmost priority. We follow strict safety guidelines and protocols to ensure a secure climbing environment. Our instructors conduct thorough safety briefings, teach proper equipment usage, and provide constant supervision throughout the camp.
Building Lifelong Camaraderie: Our climbing camps foster a sense of community and camaraderie among participants. You'll have the opportunity to meet and connect with fellow climbers, share experiences, and forge lasting friendships.
Our Climbing Camp Programs
At HGRBS, we offer a range of climbing camp programs tailored to different ages and skill levels:
Youth Climbing Camps
Our youth climbing camps are designed for young adventurers aged 8-15 who want to explore the world of climbing in a safe and supportive environment. Through engaging activities and expert instruction, participants will develop climbing skills, learn problem-solving techniques, and build self-confidence. Our camps aim to instill a lifelong passion for outdoor activities and provide a foundation for future climbing endeavors.
Adult Climbing Camps
For adult climbers seeking new challenges or refining their skills, our adult climbing camps offer a perfect opportunity to push boundaries and test limits. Whether you're looking to improve your technique, conquer more challenging routes, or simply enjoy the thrill of climbing, our camps provide a supportive and enriching experience. Our knowledgeable instructors will work closely with you to help you achieve your climbing goals.
Advanced Climbing Camps
Our advanced climbing camps are designed for experienced climbers who want to take their skills to the next level. These camps provide a platform for climbers to refine advanced techniques, tackle demanding routes, and delve deeper into the world of climbing. Led by our expert instructors, participants will engage in specialized training sessions, master advanced rope skills, and explore advanced climbing techniques.
Join HGRBS' Climbing Camps Today!
Ready to embark on an exhilarating climbing adventure with HGRBS? Browse our range of climbing camps and choose the program that suits your interests and skill level. Whether you're a beginner or an advanced climber, our camps will provide an unforgettable experience, filled with excitement, personal growth, and breathtaking views.
Book your spot in one of our Climbing Camps today and elevate your passion for climbing with HGRBS. Contact us to learn more or visit our website for registration details!