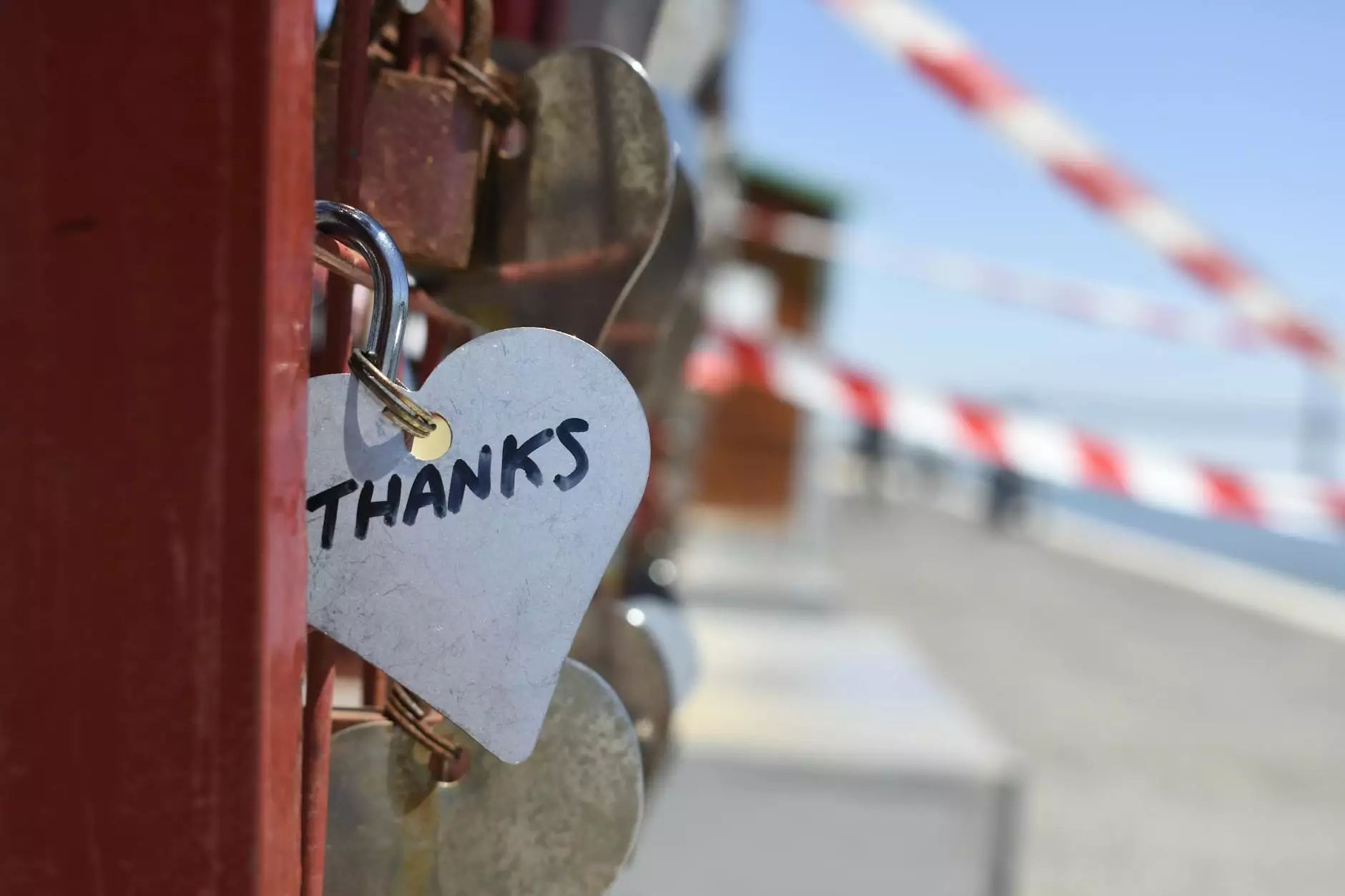 About HGRBS
Welcome to the "Many Thanks To" page of HGRBS, your trusted source for home and garden solutions. We are proud to be leaders in the Home and Garden industry, committed to providing our customers with top-notch products and exceptional customer service.
Our Gratitude
At HGRBS, we believe in acknowledging and expressing our gratitude to the many individuals and organizations that have played a pivotal role in our success. We owe a great deal of appreciation to those who have supported us and helped shape our journey.
Our Valued Customers
First and foremost, we want to extend our heartfelt thanks to our loyal customers. Without your trust and support, we wouldn't be where we are today. Your satisfaction is our top priority, and we are honored to serve you in all your home and garden needs.
Our Dedicated Team
Behind every successful company, there is a dedicated team working tirelessly to make things happen. We are grateful for our hardworking employees who strive to provide exceptional service and ensure the satisfaction of our customers. Their expertise and commitment have been instrumental in our growth.
Our Partnerships
We would like to express our sincere appreciation to the amazing partners we have collaborated with along the way. These partnerships have allowed us to expand our offerings and provide a wider range of high-quality products to our customers. Together, we have achieved great things, and we look forward to continuing these fruitful relationships.
Our Suppliers
Behind every exceptional product, there are suppliers who work tirelessly to ensure its quality. We are incredibly grateful for our reliable suppliers who have consistently provided us with the finest materials and products. Their continuous support has enabled us to deliver excellence to our customers.
Our Community
Community support plays a significant role in our success story. We want to extend our gratitude to the local community, who has embraced and supported HGRBS. Your trust in us has driven us to continually improve and provide exceptional service that meets your needs.
Conclusion
At HGRBS, we firmly believe that success is a result of collaboration and gratitude. We extend our sincere thanks to our valued customers, dedicated team, incredible partners, reliable suppliers, and supportive community. It is through your unwavering support that we continue to thrive in the Home and Garden industry. Thank you for being an essential part of our journey.